Kunming, October 10: India-China Yoga College (ICYC), China's first dedicated yoga college, opened enrollment for its new master's program on Tuesday.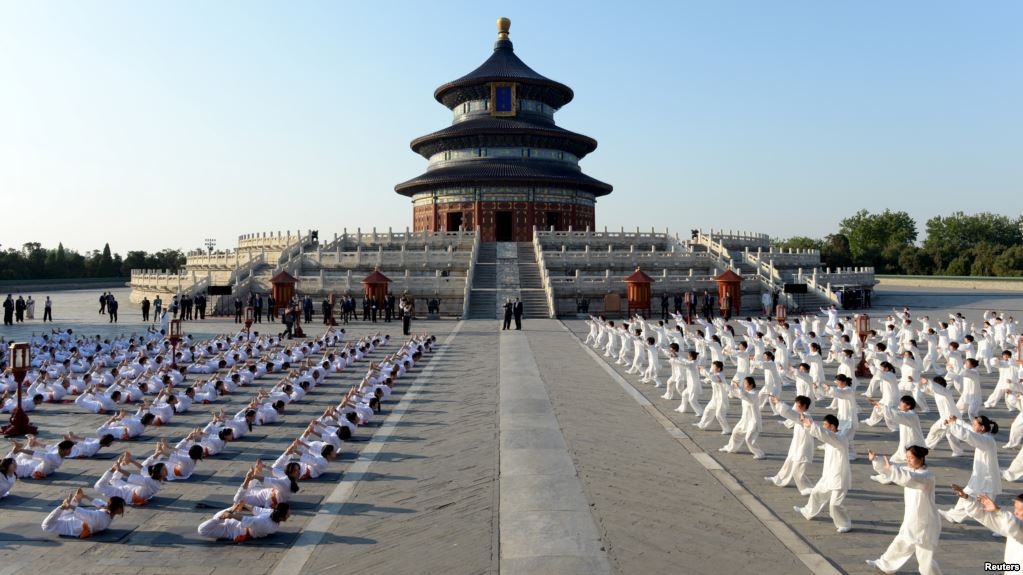 The Yoga college of China has announced that the students can now sign up for the three-year program, the first two years of which will be completed in Kunming, capital of southwest China's Yunnan Province, and the final year in India, according to Lu Fang, deputy dean on ICYC.
Students who complete the program will receive degree diplomas from both Yunnan Minzu University and India's Swami Vivekananda Yoga Anusandhana Samsthana, Lu said.
Xinhua reports that the Postgraduate courses will include asana (poses), pranayama (breathing), yoga therapy and physiology as well as Hindi and Sanskrit to eliminate language barriers.
In order to help students prepare to study in India, the college will also offer courses on Indian culture.
ICYC was jointly set up by Yunnan Minzu University and the Indian Council for Cultural Relations in 2015. Ahead of the first UN Yoga Day India-China Yoga college was inaugurated at Yunnan Minzu University in Kunming, the first such government institution in China was the Indian spiritual art form has become very popular in recent years. Minister of State for External Affairs V K Singh along with Vice Governor of Yunnan Province Ding Shaoxiang had unveiled the plaque of India-China Yoga College in Yunnan Minzu University today. The MoU for establishing the Yoga College was signed during the visit of Prime Minister Narendra Modi to China last month.