Mumbai, October 7: "The Queen of Ghazal" Begum Akhtar was one of the earliest female stage performers who enriched the Hindustani Classical music. On her 103rd birth anniversary not only Indians but also the international giant search engine, Google pays tribute to her with a beautiful doodle. The doodle portrays her as an artist playing sitar amid a candle-lit audience. The Queen of Ghazal had an immense excellency in Thumri and Dadra also.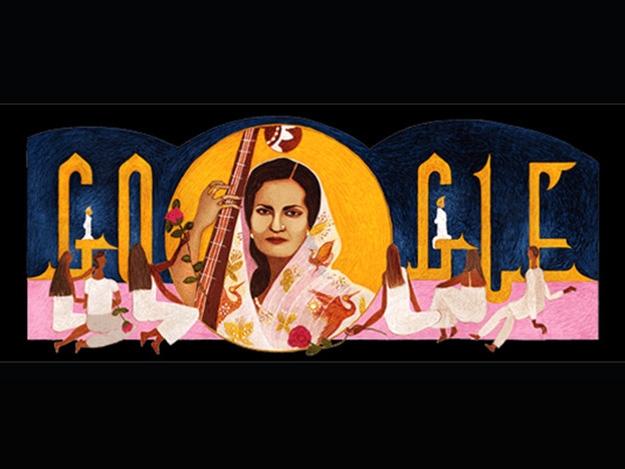 Gazal queen started her musical career at an age of 15. A regular performer of All India Radio later in her career mainly performed in public concerts. It is very important to be remembered she was one of the earliest female stage performers in our country.
Though Music lovers don't need a single day to celebrate her music career, still this day is an opportunity for all of us to look back at her great musical journey. She was trained under great sarangi player Ustad Imdad Khan. Her own composed Ghazals are still now the source of musical inspiration for thousands of classical music lovers. "Jocchana koreche ari" the legendary Bengali Classical music was sung by her.
She was born in Faizabad town of Uttar Pradesh. She learned classical music from great exponents of this field like Mohammad Khan, Abdul Waheed Khan and Ustad Jhande Khan Saheb. Since when she started her career from class audience to mass audience loved her. The famous poetess of India, Sarojini Naidu also appreciated her performance during a concert arranged for Bihar earthquake victims.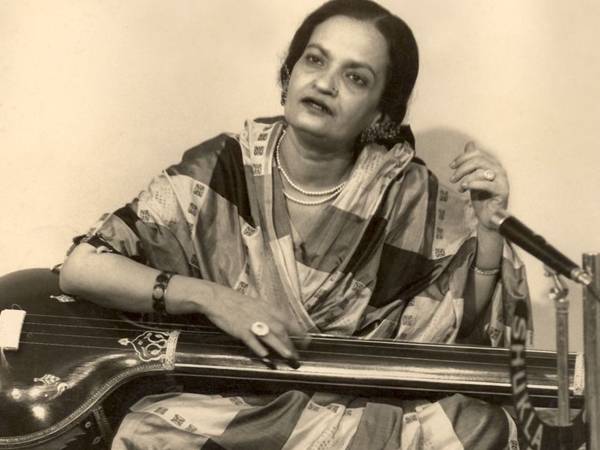 Some of her famous ghazals include Aye mohabbat tere anjaam pe rona aaya, Mere humnafas mere humnawa, Ghalib's Dil hi toh hai na sang-o- kisht, Mir Taqi Mir's Ulati ho gayi sabtadbeerein and Faiz Ahmed Faiz's Aaye kuchh abr kuch sharaab aaye.
She knew how to overcome all struggles in life to remain dedicated to music. It is said after her marriage due to family restrictions she could not perform for 5 years but she came back. Even on the last day of her life, she performed in Ahmedabad.