Beijing, November 3: China says that India is an important neighbour. China has denied to tag Masood Azhar as a global terrorist by saying that "There is no consensus." China yesterday had yet again turned down India's move to name Masood Azhar a global terrorist under the Al-Qaeda Sanctions Committee in the United Nation.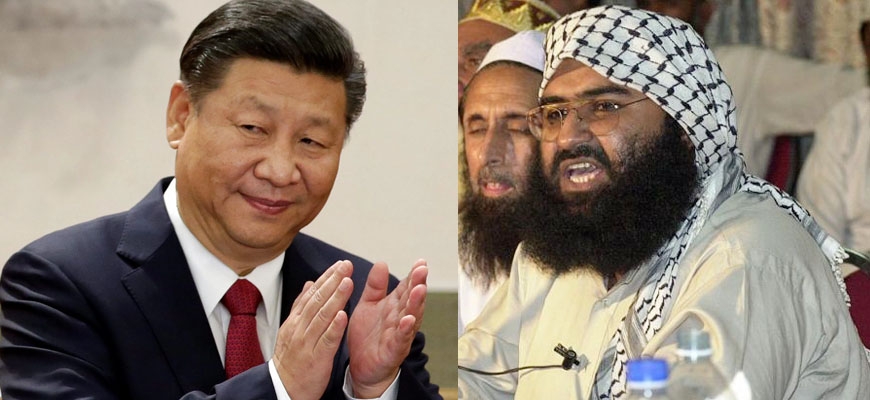 Following the denial, China's Assistant Foreign Minister, Chen Xiaodong told the media that China as always is looking to stronger relationships with its neighbours, under the 'neighbourhood diplomacy with Chinese characteristics in the new era'.
The move by China comes as Prez Xi Jinping begins his 2nd 5-yr term. However, the JeM supremo has already been in the UN's list of banned terror outfits. Raveesh Kumar, the Indian foreign ministry spokesman expressed dissent over China blocking the bid.
Earlier, Chinese Foreign Ministry spokesperson Hua Chunying responded on king of Bhutan's India visit, said, Both India and Bhutan are China's important neighbors. China stays committed to developing good-neighborliness and friendship with India and Bhutan and welcomes the development of normal state-to-state relations between these two countries.
"China stated its stance on this many times. We believe that the proper settlement of the Dong Lang incident through diplomatic efforts serves the common interests of both China and India."
"We hope India will abide by historical boundary agreements, observe the principles of international law and work with China to uphold peace and tranquility in the border region," Hua Chunying further said.
Notably, President Ram Nath Kovind said that India appreciated Bhutan's support with regard to the Doklam crisis. He said that security concerns of India and Bhutan are indivisible and mutual.
Also, Prez Kovind conveyed deep appreciation for the King of Bhutan's personal involvement and guidance and the support provided by Bhutan in addressing the recent situation in the Doklam area. He added that the manner in which both India and Bhutan stood together to address the situation in the Doklam area is a clear testimony to our friendship.