Madrid, November 4: European Arrest warrants against Sacked Catalan leader Carles Puigdemont along with his four associates who went to Belgium has been issued by the Spanish Judge. When nine other ex-members of the regional government were taken into custody, the five failed to attend a high court hearing in Madrid on Thursday.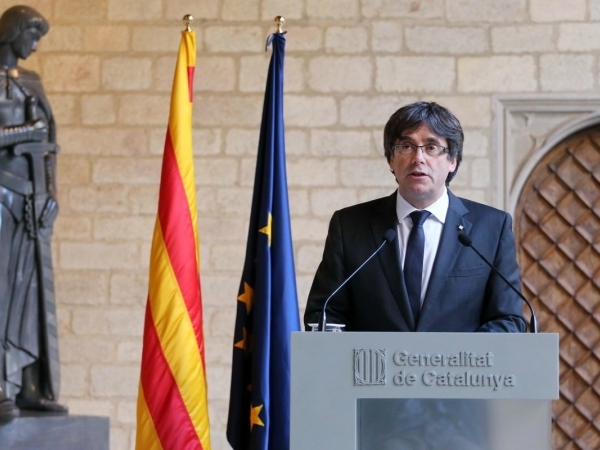 The detained has been freed on bail of 58,000 Dollars. For pursuing Catalan independence, all of them were charged with rebellion, sedition and misuse of public funds. Earlier, Puigdemont has said he will not return to Spain unless he receives guarantees of a fair trial.
On 28th October, Catalonia was declared independent due to the rise of constitutional crisis which led the separatists to vote for independence. But on 29th, Thousands of people have united on Barcelona's streets to oppose the split of Catalonia from Spain.
The ousted leader Carles Puigdemont has fled to Belgium and said that he will return to the country if the fair judicial process is guaranteed. The independence of Catalonia's independence is now up to the snap elections which will be carried out by the Spain's central government on December 21, so that the breaking away should be stopped.