New Delhi, December 29: Do you like those accessories with long tassel strings, beads; traditional weaved cloths, pottery etc. Want to have one of them? Don't worry because these are now available to you online. The online shopping portals have collaborated with Amazon and Snapdeal to sell these products.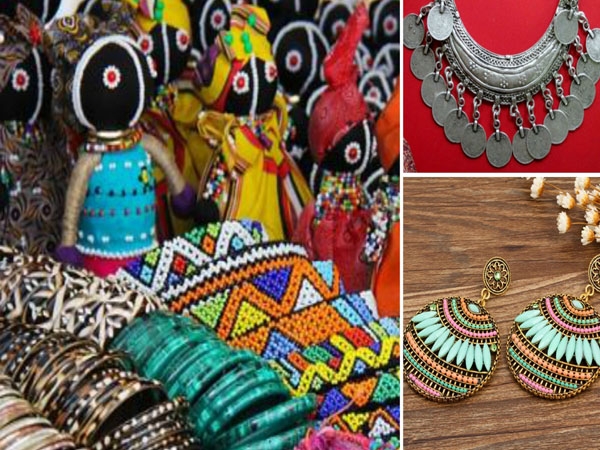 This authentic tribal art and craft items crafted and sculpted by tribal artisans from all over the country will be showcased on the online portal for sale. TRIFED till now has established a chain of 42 retail outlets and tie-ups with 13 State-level emporiums. In order to popularize the 'Tribal India' nationally and internationally this major step has been taken to promote their products. The products will be available on www.amazon.com and www.snapdeal.com . The Tribal Affairs department has also started selling their products on their portal www.gem.gov.in
The online shopping portals have associated with the TRIFED (Tribal Corporation Marketing Federation of India Limited) have started their sales of tribal products. The imitations and various other products made by this section of people bring authenticity and ethnic touch to the products which are not seen always. So to promote these products Ministry of Tribal Affairs has collaborated with these portals.
The digital initiative of the country has generated many such e-platforms for people and made things simple and accessible. This new cap added in Digital India, therefore, embraces more such ideas and innovative creation for developing the nation.