Kathmandu, December 31: People with adventures mind sometimes go beyond all rules forgetting own safety which brings a catastrophic end. Now Nepal has come up with a new rule to save climbers aspiring to reach Mount Everest. Solo climbers can no more scale mountains in Nepal including all-time favorite Mount Everest.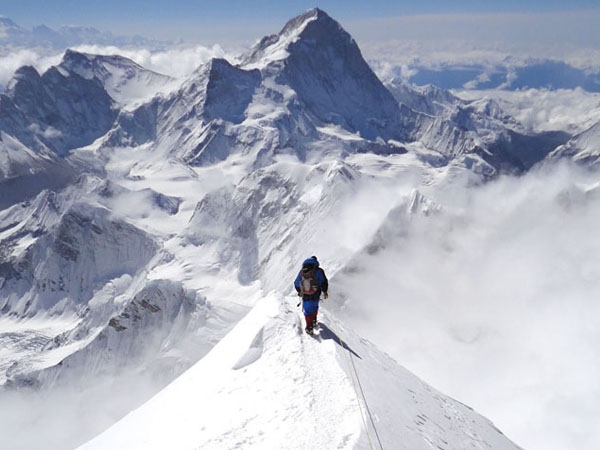 Nepal is eying at making mountaineering safer in the country. While in this year, the country has made a record number of climbers attempting to reach Mt.Everest. But along with that, a huge number of casualties have been recorded including six loss of lives.
Hence new rule forbids foreign climbers to go solo. They have to take a guide to accompany them. In addition to that, blind people and double amputees can't climb without a proper medical certificate. After a month of discussion, these rules have been implemented.
Nepal is home to eight of the world's 14 peaks over 8,000 metres. But this decision has angered climbers who want to be placed on the elite list of solo climbers. The ban on amputee and visually impaired climbers has been not taken well on the grounds of human right.
US ambassador to Nepal has criticized the decision. Aspiring Everest climber Hari Budha Magar, a former Gurkha soldier who lost both his legs when he was deployed in Afghanistan, said the ban was discriminatory.