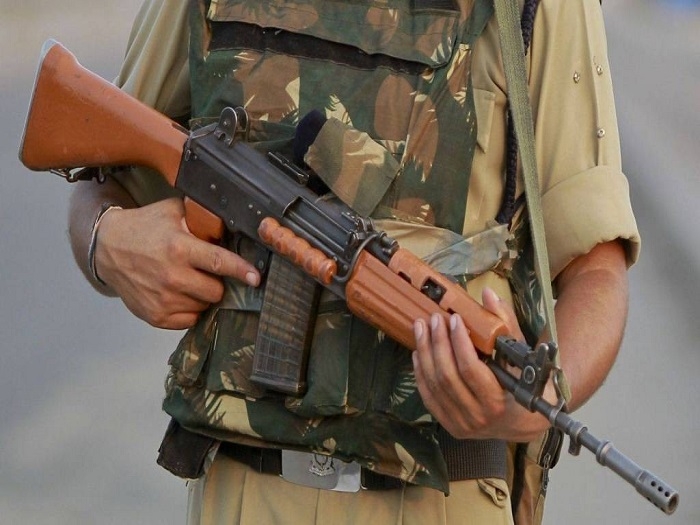 Media headlines on January 17, 2018 read "13 yrs after request, Army to get 1.6 lakh rifles, carbines". DRDO's inability to provide state-of-the-art small arms is over almost two decades. These purchases are to be followed by a larger 'Make in India' project for equipping the Army including 382 infantry battalions and 63 Rashtriya Rifles battalions. Add to them, the requirement of Central Para Military Forces.
What an absurd state of procurement of rifles and its variants for the security forces?
Shame for the nation's scientists for failure to develop "State-of-the-art Rifles" for the armed forces; whilst ISRO scientists have successfully test fired AGNI ICBM.
All those establishments and scientists – DRDO and Ordnance Factory Board installations, who are responsible for developing and manufacturing basic weapons, should gracefully resign, go home and wind-up or "kicked-out" of the system.
The fast track clearance given by the Defence Acquisition Council (DAC) headed by the Defence Minister, for procurement of 72,400 assault rifles and 93,850 carbines for Rs 3,547 crores from the global market reflects volumes on India's scientific temper and ethos – absolutely poor in stone-age.
If the nation has to import such basic weapons as an emergency measure, surely it reflects rank bad intellectual and technology bankruptcy. May be talks be conducted with illegal arms manufacturers in Bihar and UP besides the Naxals to indigenously produce weapons by reverse engineering.
Actually, the search for new assault rifles began 40 years ago in 1980 when 17 x 5.56mm rifles from 11 countries were imported by MoD to equip three Para Commando battalions and three Para Battalions. These 17 weapons were given to DRDO who took 15 years to produce the 5.56 INSAS rifle that was nowhere close to top 10 assault rifles of the world.
Ipso facto, the IPKF went to Sri Lanka in 1987 armed with the unwieldy 7.62 SLR rifles battling the LTTE armed with AK 47 assault rifles and M 16s with under barrel grenade launchers (captured in 1988 when I was in the IPKF). Eventually, Army had to import 1, 00,000 AK 47 rifles (then costing only US$ 300 apiece) to give 100 per infantry battalion in the IPKF.
Next in May 2015, the RFP (Request for Procurement) for the assault rifles was scrapped by MoD, forcing the Army in September 2016 to re-launch its global hunt for around 2,00,000 new-generation 7.62mm x 51mm assault rifles after similar bids over last decade were shelved on various grounds including corruption.
In 2011, another tender was floated for direct acquisition of 65,000 new generation assault rifles for the Army costing Rs 4,848 crore to equip 120 infantry battalions. Ordnance Factory Board (OFB) was to then manufacture over 1, 13,000 such rifles through JV with the foreign vendor providing ToT. The rifle was to weigh around 3.5 kg with advanced night-vision, holographic reflex sights, laser designators, detachable under-barrel grenade launchers etc.
In 2016, the MoD also scrapped tender issued in 2010 for 44,618 close-quarter battle carbines, in which too IWI of Israel had emerged as "resultant single-vendor" over Italian firm Beretta, amid allegations of irregularities and political intrigue.
However, since the DRDO's 'Excalibur' had only some cosmetic changed to the original INSAS, it too failed in the trials undertaken by the Army. Now the whole process for procuring an assault rifle for the Army has started once again.
Let me highlight that there are two variables that govern the ultimate effectiveness of any small arms weapons family: basic and advanced characteristics; and "Man behind the Weapon – shooting skills"
Even a layman can gain insights into characteristics of latest rifles, carbines etc., and very well-known from "Top 10 Rifle Models" to include:
· Two basic models of semi or fully automatic gas operating mechanism (5.56x45 mm with range up to 400 m or 7.62x51 mm rounds for longer ranges, superior penetration and stopping power;
· Other models with different barrel lengths - full-size assault rifle, compact assault rifle, and carbine and sub-compact assault rifle.
· Two or three 30-round box-shaped magazines, made form translucent plastic that can be clipped together for rapid reloading and also compatible with a 100-round dual drum magazines like Germany's Nr.3 Heckler & Koch G36;
· 40-mm under barrel grenade launcher; also launch barrel-mounted riffle grenades;
· Sighting range of 400 m fitted with a detachable 'rail' scope mount used with 4x magnification scopes of various types for long-range accurate shooting and one 1x magnification red dot sight above it, for close ranges;
The "Top 10 Rifle Models" include: AK 47 and its advanced variants like AK-74M and 100 series (Russian Army and others); M 16 US Army and others); Germany's Nr.3 Heckler & Koch G36; Austria's Nr.5 Steyr AUG; Israel's Nr.7 Tavor TAR-21; Switzerland's Nr.8 SIG SG 550; Belgium's Nr.10 FN SCAR; and Germany's Nr.9 Heckler & Koch HK416.
In particular, German G 36 is in use since 1995, Austria's Mr.5 Steyr since 1977, Swiss rifle since 1990, German HK416 since 1990, Israeli rifle since 2006, and Belgium's FN SCAR since 2009.
HK416 uses a patented new gas piston operating system that significantly reduced malfunctions and increased life of parts, and much more reliable.
Note that the Nr.10 FN SCAR modular assault rifle was developed by the famous Belgian Fabrique Nationale, designed from a scratch, gas operated and selective fire weapon, to meet the requirement, issued by the US Special Operations Command (US SOCOM). It provides a wide variety of configurations within the matter of minutes in field conditions. All these configurations have the same layout, controls and maintenance procedures. These weapons are available in three quick-detachable barrel versions - standard (S), close quarters combat (CQC) and long barrel (LB). Different length barrels can be quickly replaced. So this weapon is highly customizable.
Let me reiterate that the latest rifles – FN SCAR, German HK416 and Israel's Nr.7 Tavor TAR-21 have been developed and produced to meet the battlefield requirements of today and tomorrow.
AK-47 acclaimed as the most reliable weapon (semi-auto variants-Krebs, Mossberg, CAI, Kalashnikov, Saiga, etc) and AK-100 series assault rifles evolved from the AK-74M similar to AK 47s that have improved production technologies and are made of new materials with the same operation mechanism, developed by Kalashnikov and in use by many countries. AK-103 is chambered for 7.62x39 mm ammunition that is used by the legendary AK-47 assault rifle. It has superior penetration and stopping power comparing with the AK-74M, that is chambered for 5.45x39 mm ammo.
From an engineering standpoint it is a low-tech weapon. Production of these rifles can be established at any factory that makes steel products. No wonder the Kalashnikov assault rifles are being produced all over the world. Also it is simple to maintain.
The only problem with the AK Assault Rifle was that it was sans night sight, which was a major disadvantage. But now an Indian start-up, Aerodef Solutions Pvt Ltd, is providing just that capability and is already in the process of upgrading AK Assault Rifles for Northern Command under the Army Commander's Financial Powers.
AK 47s have been in use in India well over three decades. Yet, Indian scientists and technologists have not been able to carry out "Reverse Engineering" and produced an advanced variant that can have under barrel grenade launcher. What a shame?
Surely, the Indian Army Infantry School has adequate professional competence in handing rifles, Carbines and light machine guns to determine the "General Staff Qualitative Requirements" in a matter of days if not even a week. If the blame squarely rests on the "Users" for making changes time and again to what is known as the "General Staff Qualitative Requirements", then the concerned "General Staff" higher ups must be taken to task for failure to make up their minds.
"Users – army and CMPFs - The Army and the MoD could seriously examine the AK series of assault rifles, which being lightweight could well be used as carbine too. The question of UBGL will remain, whether it can be fitted on the AK or another weapon (one or two in a section) will be required, which needs to be examined. But need of the hour is cut down the red-tape and elaborate procedures.
Indigenous capability of the Thermal Imaging Weapon Sight has been developed by a Bengaluru based company. Also, the BEL has developed in house capability. Conjointly, they can meet the requirements of our security forces: light combat scope with advanced features; Multifunctional Thermal Imaging Mini Monocular system; and the Night Vision Clip On System.
On the other hand, should the Indian DRDO and PSUs under the Ordnance Factory Board fail to meet the security forces needs in a time bound fashion of one month, then the MoD must immediately explore the feasibility of public-private partnership with MNCs all over again in a time bound manner of another 2-3 months instead of phenomenal dithering and procrastination.
Why the blame games? Fix responsibility and accountability and 'fire' the culprits whoever they may be!
For 'Make in India', MoD must accept suo motto proposals from the industry and also allow start-ups to develop equipment for the military with all clearances at Service HQ level.
It is high time that the DRDO teams undertake development of most advanced bullets like US military research agency the Defense Advanced Research Projects Agency's (DARPA)"Extreme Accuracy Tasked Ordnance (EXACTO") program and product since 2008.
Currently, US Army snipers are expected to hit a target 600 meters away, nine times out of ten. But after a certain point, about a kilometer away, accuracy falls off sharply, even in perfect conditions. Besides, current technology simply does not allow snipers to easily estimate the impact of humidity and cross-winds on the bullet trajectory, meaning that even the best will often have to fire several bullets before they even get close – ruining the surprise factor, and placing themselves in danger of return fire. EXACTO promises a range of up to 2,000 meters, as well as a virtual indifference to conditions.
As its tactics have evolved from head-on combat to tactical missions against small groups of insurgents in treacherous terrain – in which loss of American lives must be minimized – so the number of snipers has risen.
While the exact technologies used remain classified, an automatic aiming rifle consists of two parts – a guidance system and the bullet. The first tracks the target, meaning that the sniper simply has to "see" it with a sophisticated optical sight, and send signals to the bullet. With a Number of fins and an on-board computer, the bullet – which may also calculate air pressure – constantly, re-adjusts its path to home in on the target. To make rapid fire even simpler, it may simply react to any heat or movement near the target area, in what is known as "fire-and-forget."
Recently, they have conducted the first successful live-fire tests demonstrating in-flight guidance of .50-caliber bullets. The video is available on Yu tube showing EXACTO rounds maneuvering in flight to hit targets that are offset from where the sniper rifle is aimed. EXACTO's specially designed ammunition and real-time optical guidance system help track and direct projectiles to their targets by compensating for weather, wind, target movement and other factors that could impede successful hits.
In 2012 another government researcher, Sandia National Labs, tested its own guided bullet, and claimed similar accuracy and distance results for it, though it uses a laser beam for targeting – which could make it less useful in smoky or foggy weather conditions, as well as being easier to spot for the enemy.
Where does DRDO stand on development of such technologies?
Finally, let me highlight that the ultimate effectiveness of rifles depends on "Men behind the weapon – their shooting skills. Having coached the Army Marksmanship participating unit/formations participants in 5.56 mm INSAS rifles, let me also highlight that properly coached personnel can get 75-80 percent hits in all three positions at 300 yards range – prone, kneeling and standing positions both timed and snap shooting practices.
That brings me to the next issue: is the process of coaching 'shooting skills' adequate as opposed to "training in handling of weapons? "Users" must carryout in depth evaluation of their methods of training which mostly 'drill' is oriented as opposed to 'end objective" performance incorporating simulator and other aiming techniques meant for advanced marksmanship performance.
In sum, the need exists to take a 'holistic' view of not only development and manufacturing of rifles and their variants but also effective 'coaching skills' for efficient use of weapons.