Kolkata, January 7: Winter is always a favorite season of Kolkata peeps but not due to weather only. Various kind of film festivals, musical festivals, and all cultural activities get more geared up during this season in the cultural capital of India. Now, the city is submerged in a Bangladesh Film Festival and Liberation War-based photography exhibition which was inaugurated by neighboring country's Information Minister Hasanul Haq Inu.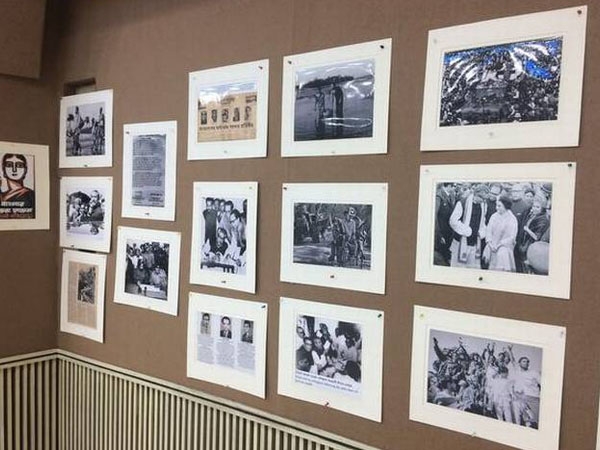 The four-day extravaganza will see as many as 28 documentaries, short films and feature films being screened at different halls at Nandan and Nazrul Tirtha. Most of the films in the festival are centered on the Bangladesh War of Liberation. The primary plan was to organize the festival in December to commemorate Vijay Diwas. Due to delay, now the festival is featuring some films other than war films.
In a long time, this is the first film festival organized between Bangladesh and West Bengal. Due to linguistic cultural similarity, people from Kolkata is easily relating to the films. Some award-winning films on Liberation war are also being featured in the fest. Banglade3sh capital Dhaka will also host a Film Festival featuring films from West Bengal.
West Bengal Minister of Power and Non-Renewable Energy Sovandeb Chattopadhyay and Bangladeshi High Commissioner to India, Syed Muazzem Ali were also present on the day of inauguration. Famous cultural personalities from West Bengal including Bibhas Chakrabarty, actors Prosenjit, and Koel Mallik, Gargee Roy were also present.