Mumbai, October 13: One has to be fully committed to one's career … otherwise there is no point… says our living legend in singing whom we call by love none other but Lata Mangeshkar.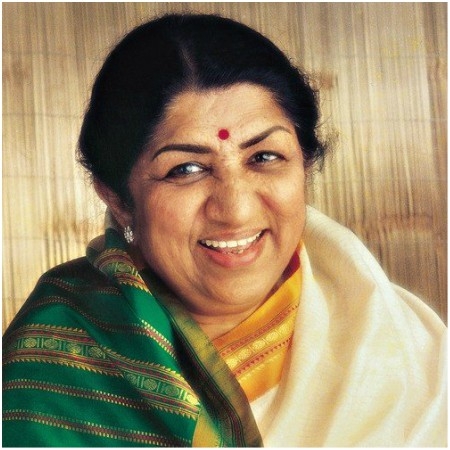 It would not be wrong to say that the phenomenal talent of playback singer Lata Mangeshkar is hard to define. In her long career, she has dominated the film music scene in ways that many can't even imagine. The fact that she is a playback singer of superlative ability is to state the obvious (how celebrated is her ability to sing in the rare third octave).
The hypnotic quality of her voice, its rare timbre, its amazing range and its sweetness, her voice has been the blithe spirit of popular Indian music, wandering far and wide — from the fruit vendor on the streets of India's many bazaars, a trucker's comfort in his long and winding trips criss-crossing Indian landscape, an army jawaan's solace in a cold bunker in Arunachal Pradesh to the glitzy Bollywood parties of Bombay (now Mumbai).
In many more ways, her voice has been the voice of modern, independent India. It has echoed the desires, aspirations, dreams, pains, tragedies and joys of an old land but a young nation. In her golden voice, Indians have drawn comfort and wept their hearts out in equal measure for over six decades. Though the legendary singer is said to have stopped singing since early 2000s, her songs remain among the most popular ones. The recently launched Carvaan, which has thousands of pre-loaded songs from the golden era of Hindi cinema, is a case in point. Even the millennial can relate to her voice, such is its grip over Indian hearts and minds.