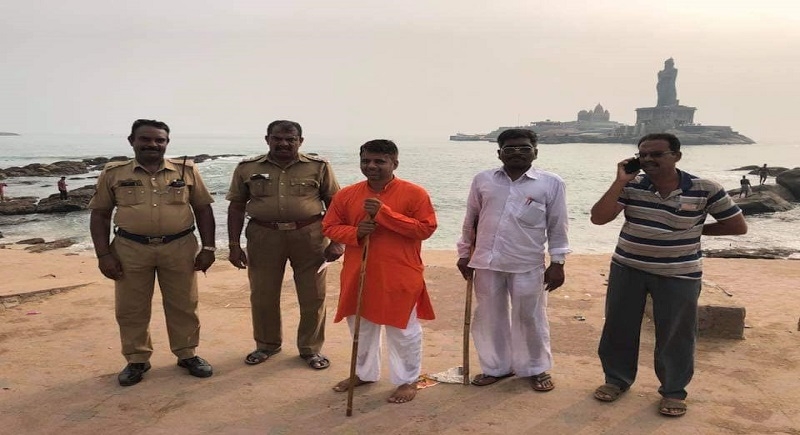 Kanyakumari, Nov 15: The second phase of Muslim Rashtriya Manch (MRM) sponsored Gausewa Sadbhavana Yatra began from Thursday from the confluence of three oceans in Kanyakumari. Mohd Faiz Khan, who is national convener of the MRM Gau Prakoshth (Cow Cell) is heading this yatra which will traverse around 6000 km to reach Amritsar in Punjab.
The second phase of the yatra began at 9 am from the 'Triveni Sangamam' at Kanyakumari.
Kishan Rai from Gazipur has joined this second phase along with Kailash from Chitoregarh. Tamil Nadu Police is providing sufficient support and protection to the yatra, said Mohd Faiz Khan.
The first halt of the will be at Nagarcoil some 20 km away from Kanyakumari where it will be welcomed by the 'Gau Bhaktas' and other citizens of the town. The target of 6000 km will be completed in a period of one year, said Faiz Khan who has undertaken this historic yatra to generate awareness about cow and its importance to human beings.
Drawing inspiration from a novel 'Ek Gaay ki Atmakatha' written by Pankaj Gautam, Mohd Faiz Khan who belonged to Raipur in Chhattisgarh has decided to dedicate his life for the service to Gaumata. He had undertaken a 15-day fast in Delhi's Jantar-Mantar a couple of years ago.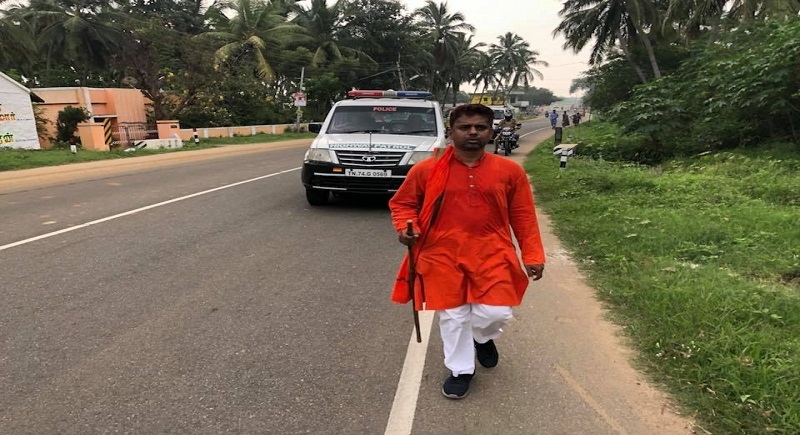 The MRM decided to launch this 'Gausewa Sadbhavana Yatra' under the leadership of Mohd Faiz Khan in 2017. Accordingly, this historic yatra began from Leh-Laddakh on June 24, 2017 with the blessings of MRM Patron and senior RSS functionary Indresh Kumar. Faiz Khan took the holy waters of Sindhu and other rivers on way and reached the shores of India at Kanyakumari on 25th September 2018 after traversing the distance of 8000 plus km on foot.
The conclusion ceremony of the first phase was held at Kanyakumari on September 28 in presence of Indresh Kumar, all the National Conveners of MRM including Mohd Afzal, Girish Juyal, Dr Shahid Akhtar, Abu Bakar Naqvi, Virag Pachpore, Islam Abbas and other senior office bearers.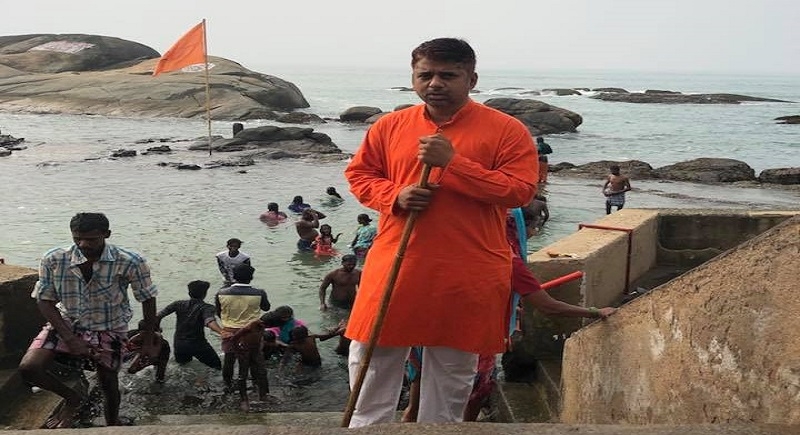 The waters of the holy rivers collected on way of the padayatra were merged with ocean at the Triveni Sangam of three oceans in Kanyakumari. This was followed by a public function at Vivekananda Kendra premises which saw large attendance from local people also.