Shillong, November 19: Enhancing the reach and zest to level up children in the tribal areas, Union Tribal Affairs Minister Jual Oram Saturday announced the establishment of Ekalavya model residential schools in 36 blocks of Meghalaya at the cost of Rs 20 crore each. He said the project of constructing the 36 schools will be completed in three years.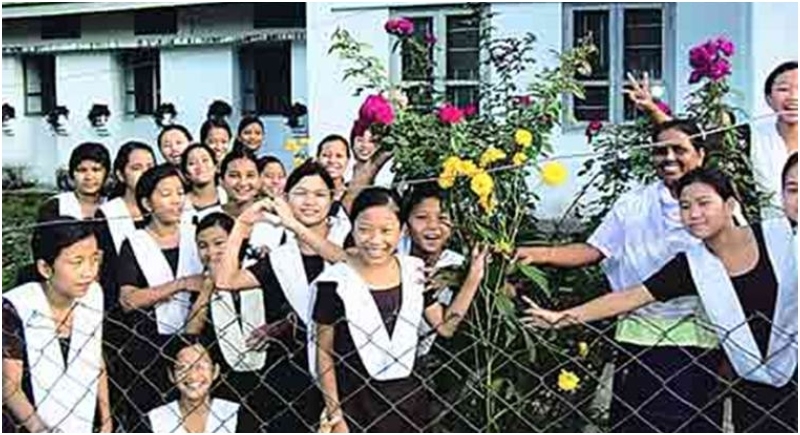 Speaking at an event, Minister Jual Oram said, "The Tribal Affairs Ministry is contemplating to establish 36 Ekalavya model residential schools in Meghalaya. These model schools will be constructed at the cost of Rs 20 crore each." Established under the Tribal Affairs Ministry, the Ekalavya model residential school (EMRS) is a Government of India scheme for model residential school for tribals identified under the Scheduled Tribes across the country.
The Union Minister also informed that the Centre has sanctioned the construction of two such schools, one in Samanda in East Garo Hills while another school in Nongpoh (Ri Bhoi district), the construction of which will start shortly. "Presently, 192 such schools are currently operational all over the country," he said, adding that the government intends to construct over 500 such schools in the country.
The construction of these schools is in line with the government's commitment to provide the best quality education to the tribal children in their own environment. "To realise this mission, it has been decided that by the year 2022, every block with more than 50 per cent ST population and at least 20,000 tribal people, will have an ekalavya model residential school," he said.
The Union Tribal Affairs minister said the Ekalavya schools will be on par with Navodaya Vidyalayas and will have special facilities for preserving local art and culture besides providing training in sports and skill development. He said the Union Tribal Affairs budget has increased from Rs 800 crore in the 1990s to more than Rs 5000 crore this year.