Mumbai, December 1: Today is World AIDS Day. The idea to set aside a day for AIDS was first conceived in 1987 after the virus that causes AIDS was first detected in 1986 in India. The WHO in 1988 declared December, 1 every year as World AIDS Day. The day is being observed worldwide to raise awareness, educate and inform people on ways of preventing the disease.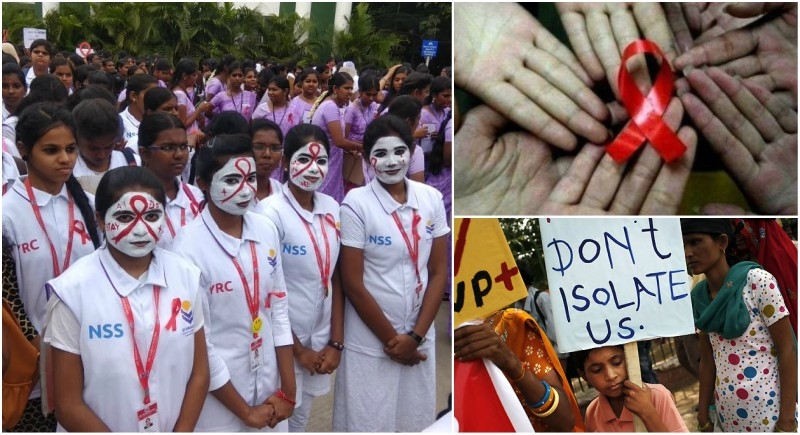 The world pledged to end AIDS by 2030. While we have seen remarkable progress in the past decade among children aged 0-9 years, adolescents have been left behind in HIV prevention efforts. A staggering 360,000 adolescents are projected to die of AIDS-related diseases between 2018 and 2030 without additional investment in HIV prevention, testing and treatment programs.
On World AIDS Day 2018, UNICEF is releasing global and regional snapshots of the world today and a new analysis of the situation for children and adolescents projected to 2030.
Now let's have a look where the world stands today
3.0 million Children and adolescents are living with HIV


430,000 children and adolescents became newly infected with the virus in 2017


130,000 children and adolescents died from AIDS-related causes in 2017
And in 2030……
1.9 million children and adolescents are projected to be living with HIV


270,000 children and adolescents are projected to become newly infected with the virus annually


56,000 children and adolescents are projected to die from AIDS-related causes annually


2.0 million new HIV infections could be averted between 2018 and 2030 if global goals are met – 1.5 million of these would be averted among adolescents
The HIV testing and counselling services remain low in India, and the only reason is fear of discrimination and breach of confidentiality results among the affected persons. So here is a good news. After some months, one can be able to do HIV testing at home, if one has doubt that he/she is infected with HIV or not.
For this, various awareness programs are carried out in the whole nation like students participated in an awareness rally organised in Coimbatore today. This year's theme is 'Know Your Status', encouraging people to get them tested for HIV.
CISF personnel of CISF Unit ASG Mangalore participated in Mini Marathon organsied to raise awareness about HIV/AIDS.