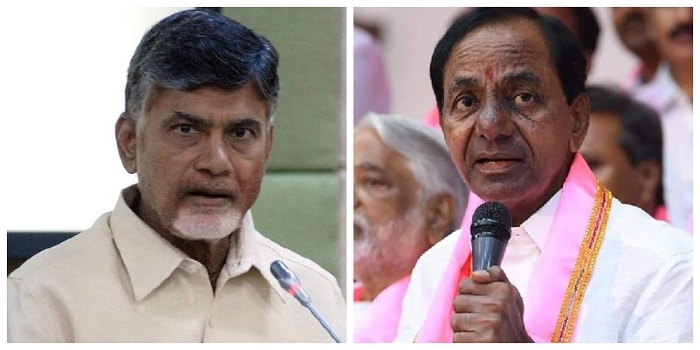 Hyderabad/ Vijayawada, Dec 31:
Irked with Telangana Chief Minister K Chandrashekhar Rao's "dirtiest politician" comment, Andhra Pradesh chief minister Nara Chandra Babu Naidu accused KCR of destabilizing TDP government.
K Chandrashekhar who is working for a proposed federal front on Saturday dubbed Chandra Babu Naidu as a chip political leader. Taking a dig at Naidu's association with Congress, Rao said "As Naidu has nothing to offer so he is hiding behind Congress", He should be ashamed of his deeds.
Speaking to the media on Sunday, Naidu said that K Chandrasekhar Rao along with apex leadership of BJP is keen to obstruct the growth of the coastal state. He also condemned the language used by the TRS Chief.
Questing the letter diplomacy of KCR, Naidu stated that Chandrashekhar Rao's letter to Prime Minister clearly indicates the future understanding between BJP and TRS. He went on alleging the TRS with the help of the central government is promoting Jagan Mohan Reddy's YSR Congress to control Andhra Pradesh.