New Delhi, February 27: India and United States on Monday with discussed ways to deepen bilateral defence cooperation, including joint development of military hardware, and issues relating to technology transfer.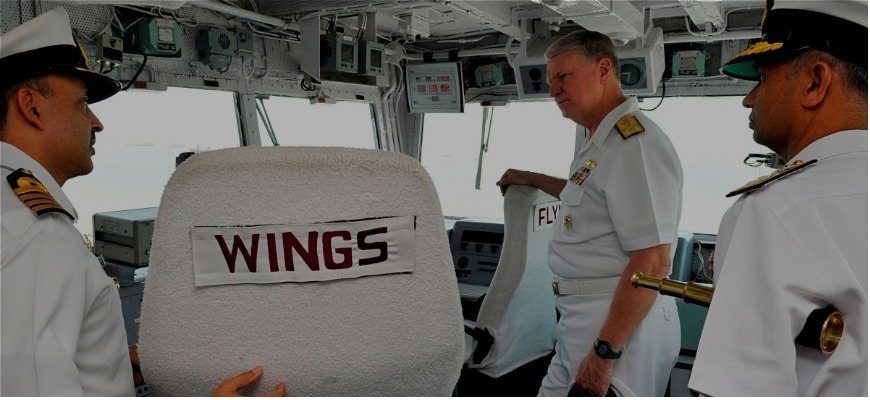 Notably, the issues were discussed at a meeting of the Inter-Agency Task Force which is part of the Defence Technology and Trade Initiative (DTTI) between the two countries. The 8th Defence Technology and Trade Initiative (DTTI) Inter-Agency Task Force Meeting was co-chaired by Deputy Chief of Integrated Defence Staff Vice Admiral A K Jain and Acting Director, International Cooperation Matthew Warren in New Delhi.
With an aim to bring sustained leadership focus to the bilateral defence trade relationship and create opportunities for co-production and co-development of defence equipment, India and United States held the high-level meeting.
Speaking on the occasion, Vice Admiral A K Jain brought out that India's Defence Industry was in a growing stage and looking to acquire niche technology in manufacturing Defence weapons and equipment. This will also give a boost to India's flagship 'Make in India' initiative.
The US Co-chair, Matthew Warren highlighted that defence cooperation between the two countries is continuing to make progress. Both sides understand the importance of DTTI in this respect and it is a good forum for mutual cooperation to take ahead the defence ties between the two sides.
A number of Joint Working Groups spanning varied projects have been established under DTTI on both sides, which have identified various projects for the Armed Forces. The Working Groups meet regularly to discuss and take forward the projects. The fact that the US has declared India as a major defence partner under the National Defence Authorisation Act in 2017 has given an impetus to the DTTI.