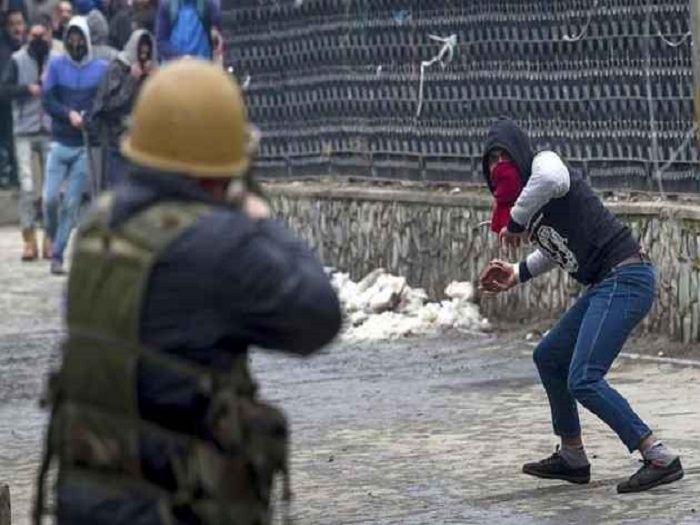 Consequent to killing of Jawed Ahmad Bhat and Suhail Lone as well as critically wounding Rayees Ahamad Ganie in Army firing on Saturday 27 January, 2018 at Ganowpora, Shopion; Police have logded FIR No 26/2018 PRC under Section 302 (murder), 307 (attempt to murder) and 336 (endangering life) against Major Aditya and his unit 10 Garhwal Rifles Regt. Rayees Ahamad Ganie later succumbed to his injuries on 31 Jan 18.
Army has claimed that the soldiers had fired in self-defence after their convoy came under heavy stone pelting by 250 or so youth in the village. Seven soldiers were severely injured and attempt was made to lynch and snatch the weapon from a Junior Commissioned Officer. The State Government has already ordered a Judicial/Magisterial probe into the incident by appointing Aizaz Ahemad, DM, Shopion.
As expected, Omar Abdullah of National Conference, G A Mir of Congress, Mehbooba Mufti of PDP, all Huriyat Leaders from Kashmir and most of the major political parties outside have criticized the Army. Simultaneously, demand to scrap AFSPA 1952 has reared its ugly head. However, Army Chief has categorically stated that time is not yet ripe for taking such a step; and Shopion incidente shows wisdom of his thinking process. Government also has not accepted this ridiculous demand.
Starting from today, the war of words will blaze in media in coming days, for sure. Unfortunately the reality of 'Sub Conventional Hybrid Conflict' as raging in Kashmir is still not fully understood by many critics. The situation in Kashmir has many grey areas; even if it is black and white to most of the uninitiated. Army has to fight every terrorist attack/stone pelting case differently. It is never a Copy Book Situation.
To cite an example: Major Gogoi's case in 2017 was different from Amarnath Yatra case of 2008 and Major Aditya's case of 2018 is entirely/altogether different than these two. In this case, the mob looked menacing and was armed with missiles including petrol bombs that wanted to snatch the weapon from seriously wounded JCO. In 2008, the officer on spot evacuated the troops and left a vehicle to the mercy of stone pelters/trouble creators.
In 2017; the officer in charge chose to pick up a man from the crowd, tie him up in front of jeep and whisk away the troops to safety. This time, the officer on spot probably did not have any choice but to open fire in self-defence for fear of getting his man brutally butchered and losing a weapon. Such is the Gravity of Situation we have to face each day.
For people like us; it is a second nature to arrive at early solution; right or wrong; may be conventional, may be out of box; to come out of it alive. There is absolutely NO ROOM for procrastination. It has to be done to achieve minimum loss to the State. But our actions are criticised by those Armed Chair Warriors who know nothing as to how such situations pan out into most awkward threats at different levels and that there are no neat black and white solution.
As a military leader with full awareness of the necessity of following Rules of Engagements; one always works towards maximizing Human Rights but not at that level where it endangers the Troops. Black/Grey is the colour of decision making in Hybrid Conflicts. Political Leadership and Media should/must know it. It will save every one much embarrassment.
The scope of Hybrid Warfare encompasses violence at different levels and locations which is visible and from where our adversary creeps into other domains like; promotion of radical ideology, creation of intense alienation, intimidation of government agencies/media and private citizens, gun/narcotics/drugs running for maintenance of funds in conflict system; silently and effectively.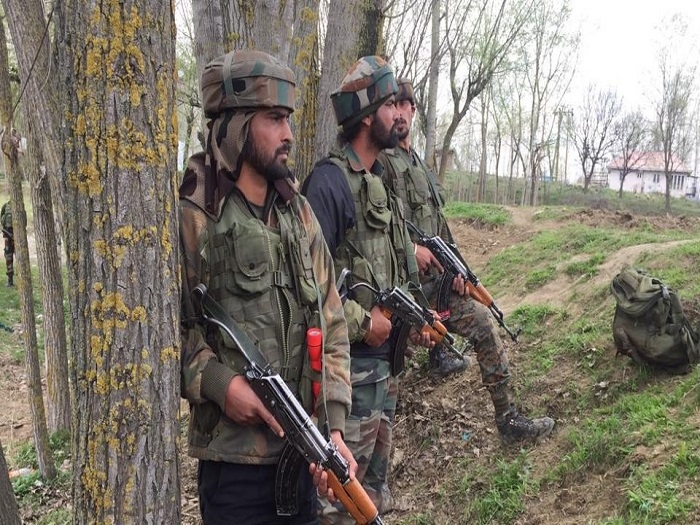 Kashmir is the case in point for this type of warfare; where Terrorists/Jihadis have been projecting their case through literature, social media, media patronage, mosque power, direct engagement and creation of structure which can be activated in minutes to respond to diverse situations. Campaign to radicalize Kashmiri youth is to empower the Mosque and link Pakistan's chosen path of radical Islam to Valley's new ideology.
The Terrorists/Jihadis have very sound financial backing, we have inadequately trained and ill equipped Intelligence Agencies. They have a well laid out plan to create/ferment trouble; we have political leadership/pseudo intellectuals, who have NO CLUE WHAT SO EVER of operational and strategic level roles. They have excellent intelligence and administrative network here in India, we have people who hate Army. Unfortunately, the Apex Court has temporarily endorsed their decision to file a charge sheet in case of death caused in an encounter in September, 2017 which has not been reversed as yet. Though Army has taken the directions of Apex Court in its stride; this has boosted morale of separatists/jihadist/pseudo intellectuals to no end, who have vigorously renewed the efforts to malign/defame the Army.
It is with this background that Army fights Terrorists/Jihadis in Kashmir with one hand tied at the back. Unless Government do not wake up to take a call sincerely, not adopt 'Whole of Government Approach' and not fight only through Military Route; it may restore temporary order in Kashmir, but the mayhem will return; soon and for sure.