New Delhi, April 16: Today, the masked face of the Congress party has been exposed. In the name of Hindu terrorism, the Congress party was working to do politics of appeasement by defaming Hindu religion, has also been exposed today. Congress has always believed in 'vote-bank', and hence always played spiting the baseless term as 'Saffron Terror'.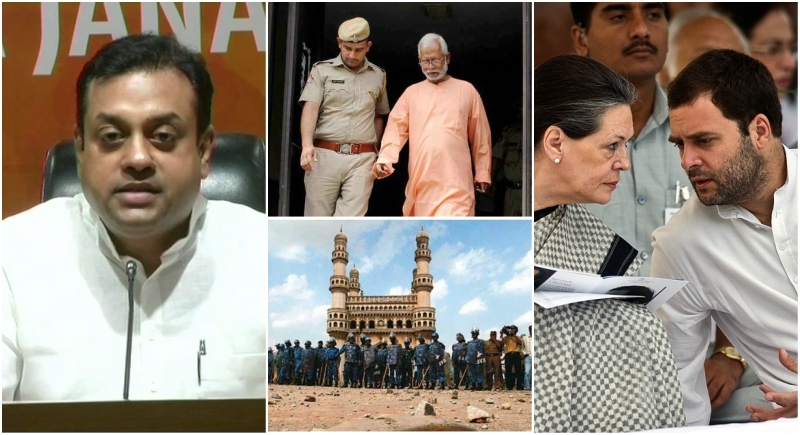 Reiterating to such disgusting behaviour Bhartiya Janata Party spokesperson Sambit Patra will Rahul Gandhi take out a midnight march with a lighted lamp and apologise for defaming the Hindu religion?
BJP does not comment on the judgement of the court. We don't comment on working of the Indian judiciary. It's an independent body. Congress said the court was right at the time of 2G verdict but labelling it wrong today. Congress coined the term "Hindu Terror", now after the court verdict on Mecca Masjid blast, the party stands exposed.
Wrapping up confidently, Sambit Patra continued saying each and every corner will be backed by the Saffron simultaneously uprooting Congress for making such disgust and playing politics over the name of religion.
Today all ten accused in the Mecca Masjid blast case were acquitted by the special NIA court in Hyderabad as no evidence was presented against the accused. Mecca Masjid blast claimed around 9 lives and injured more than 50 that took place on 18th May 2007. While Aseemananda who was rigorously accused for Mecca Masjid Blast case was also acquitted of all the charges.