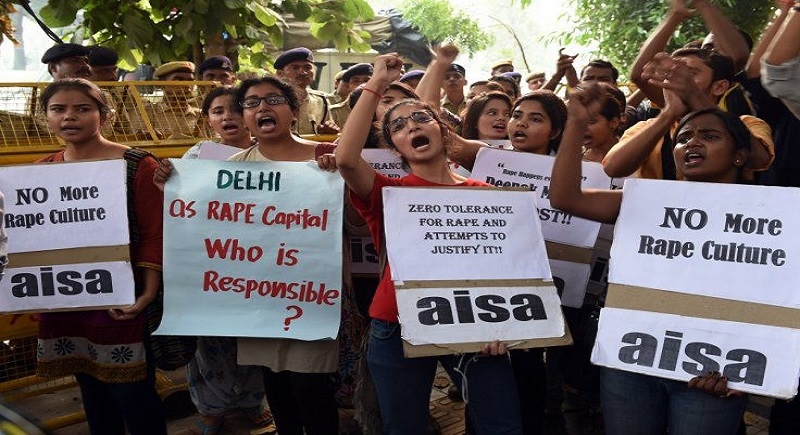 Most of the political moves in the world are guided by self-interest. Here the human prudence is just trampled over and thus many hearts are hurt. This fact is true to the letter in the Indian political sphere. Yes, our leaders easily trade their souls to meet their ends. National interests are just bet -- even with the enemy fold. Media and celebrities are often used for the job. What more, even education is politicized, radically distorted to fit in with the "mission".
Now even the rape case is taken as a mean for those political ends. Therefore, any incidents of rape are interpreted and handled in unethical ways. The moment a rape occurs, the political leaders take sides accordingly, so also the media.
The Kathua rape had become a case of crises for the ruling party. It was a low point between the opposition parties and the government. The opposition leaders hurled the criticism against the BJP. But it's becoming much clearer now that the case was specifically "used" as a tool to sever the bond between the Hindu and the Muslim for the political gain.
All available methods were tactfully employed then to defame the government, nay even the nation. What harm it has done is beyond the mental calculation.
Please look at the following cases which did not prompt such drama, though much more serious than the Kathua case. Very recently a gruesome rape was committed in Nadia district in West Bengal by a TMC activist Sheikh Bappa where a six-month pregnant relative of a BJP candidate was the victim. But no such uproar was heard.
In another appalling case, a Maulavi sexually abused "six children" at a Madrassa in Telangana. But can you believe, this case totally failed to evoke the sympathy of so-called great people, nor did the media carry the news? All columnists went into hibernation. Why?
Again, in Jharkhand, one dairy owner Ashif Iqbal raped his employee, tried to convert her to Islam by forcefully making her eat beef. He also threatened to kill her girl child. It never became an issue.
Have you heard that another Kathua-like case happened in Khajuraho at Rajnagar about two weeks back? But no media thought it is worth the tears of the country's citizens as an Asifa's case. This sadistic crime on a 3-year-old girl was committed by 19-year-old Tauhid Khan. Police have filed a case against Tauhid Khan. Why are this time Bollywood stars not beating their breasts and condemning the crime? Why are there "different prisms" to look at the same kind of crimes? Is this not a very dangerous trend?
Please book the criminals who are raping the society.