Chandigarh, May 2: The State-wide Vaccination Campaign against Measles-Rubella was kicked-off on Tuesday from Punjab's Faridkot district as a part of a National strategy to eliminate Measles and control Rubella in the country.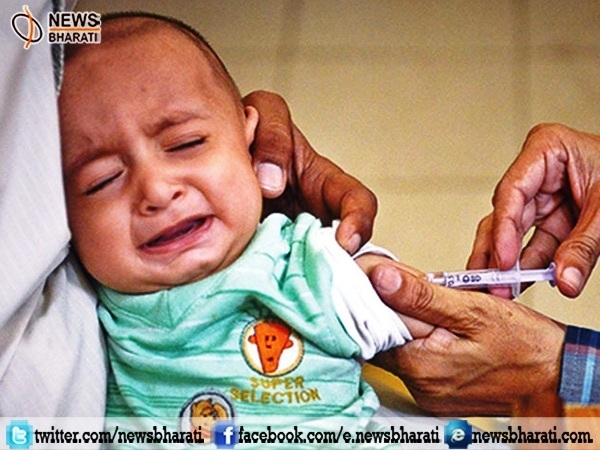 Health and Family Welfare Minister of Punjab, Brahm Mohindra while rolling out the campaign said that during this campaign, all children ranging from the age of nine months to less than 15 years will be vaccinated regardless of previous vaccination with MR or MMR or history of measles or rubella-like illness. "We have planned to vaccinate 73,50,382 children in 58,783 sessions, with the help of 5,200 teams," he added.
For the mammoth exercise, Mohindra said that 56,974 health staff and volunteers besides 48,983 teachers have been trained. "If in any case during this vaccination campaign, any child is left out, the ASHA workers and ANMs, as a follow up, would go home-to-home and ensure the vaccination of left out children," the Punjab health minister said.
Minister Brahm Mohindra, in the end, said that it has also come to his notice that certain nefarious and anti-social elements were trying to mislead the society by spreading false and malicious propaganda regarding Measles Rubella Vaccine through social media, which is very unfortunate.
Already 3 phases of MR vaccination Campaign have been completed in 13 states covering around 7-8 crore children with this vaccine safely while Punjab is being covered in Phase 4.
Importantly, MR vaccine is safe and administered worldwide under Routine Immunization program as well as through MR vaccination campaigns. MR vaccine is also used for the campaign is a WHO prequalified vaccine, produced under stringent and highly supervised conditions by Serum Institute of India which is one of the largest vaccine manufacturers and exporters globally with its vaccines used all over the world including American and European nations.