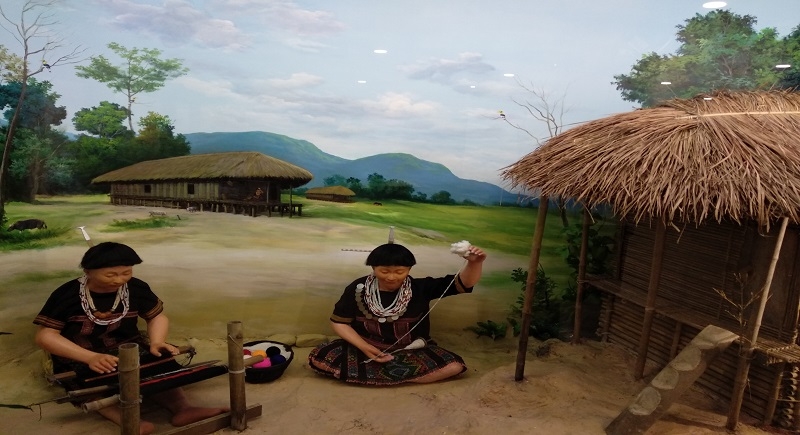 I met Shri Vijay Swami in 2003 in Keshav Srushti during the first International Conference of Ancient Traditions and Cultures. I was in-charge of the arrangements as the secretary of hosting organisation, Vishwa Adhyayan Kendra, who had co-hosted it in collaboration with ICCS (International Centre of Cultural Studies). Vijay had come with his team of Idu Mishmi friends from Arunachal Pradesh, representing the tribes from North Eastern part of India. He gave an open invitation to me to visit his centre in Roing, Arunachal Pradesh. I could utilize this invitation only this year.
An unassuming man, he had left his comfortable job and life after hearing a lecture by a Vivekanand Kendra missionary in Pune about work he was doing in Arunachal in education field. It lit a spark in Vijay and he realized, "Yes, this is life, not what I am leading." He joined Vivekananda Kendra, then for many years worked with Vanvasi Kalyan Ashram.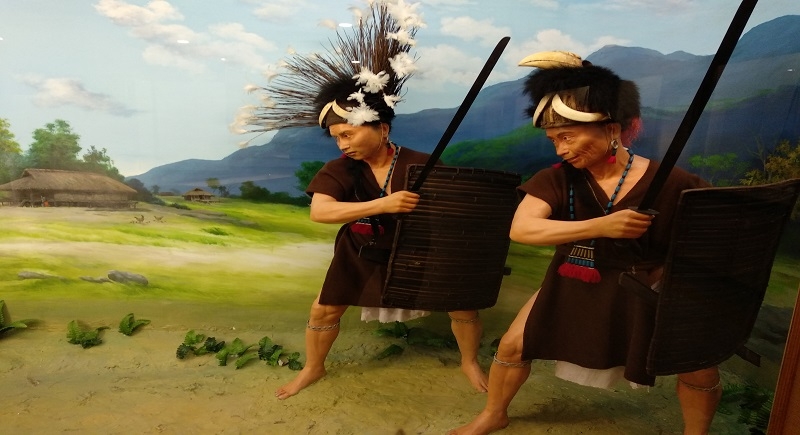 After 2003, once we had a long meeting when he came to propagate the idea of RIWATCH (Research Institute of World's Ancient Traditions, Cultures and Heritage) with his other colleague, tucked away in North Eastern most corner of India. This institute was the brain child of Dr. Yashwant Pathak, who was guide and mentor of ICCS, India and USA. Vijay Swami would keep reminding me to make a visit and I would find some excuse not to go to a 'far-off' place, where travel itself was a big task. Finally, I managed to fix up an itinerary in February to visit some parts of North East. The visit included Guwahati and Meghalaya in connection with some research work.
By the time I visited, RIWATCH had become a recognised research centre as also a rural development centre. Work on agriculture research, Himalayan herbs was going on. It had tie-ups with University of South Florida for biotechnology related research, and the dream of hosting a museum had also been borne fruit for its first stage.
RIWATCH museum was a revelation! I had never expected a museum of such international standards, in design as well as in presentation. The rarely seen displays are fascinating. People from local areas, visitors from surrounding regions and Dalai Lama himself had gifted some rare artefacts to the museum. Famous local artists have created fascinating back drops to the fibreglass sculptures of Naga warriors and local farming community.
There is a display of weapons used by these martial races since ages, century old relics – some found by archaeologists, some contributed by tribe members from their own heirlooms. You see various weapons, swords, bows and arrows, spears etc. There is an 80-year-old stone utensil and 200-year-old earthen cooking pot. You can see storage containers are made of bamboos. There are grain storage containers that are scientifically designed so the grains don't rot.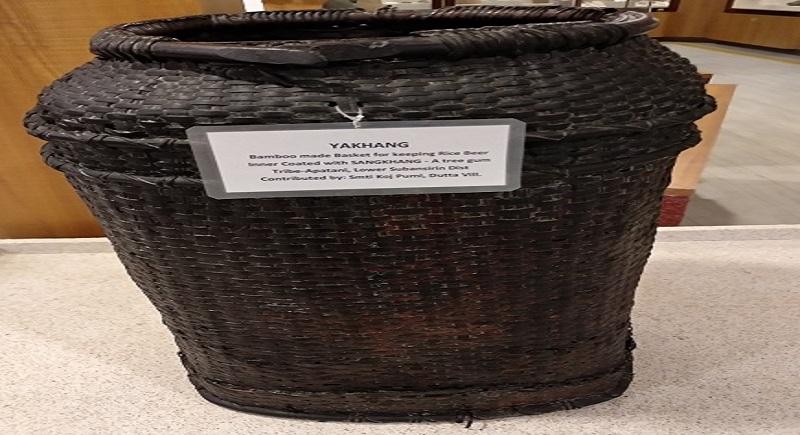 Priceless stone jewellery, some donated by big hearted locals from their home and some metallic ones found even from cremation grounds are also there! A lady, once in dire economic straits, was provided training and she got a good job with the help of Sewa Bharati. Now, her daughter has grown so well that she has got invitation as research scholar in a renowned university in Southern part of India. This lady contributed her family heirloom of a precious stone necklace around for generations, as her sense of gratitude to the museum. Story of the first woman to climb Mount Everest from North East (an Arunachali), Tine Mena, is highly inspiring. She did menial jobs like breaking stones for road building, took up any kind of small jobs to collect money to fund her burning ambition to climb Mount Everest. Finally, her efforts caught the ears of a charitable foundation, Jindals if I recall correctly, who put in enough funds for her to fulfil her dreams. She donated her entire mountaineering gear to this museum as a gift to her community.
You can see a small family handloom too. It is fascinating to understand how the fabric is woven, the significance of designs on the fabric for different ranks of leaders, men and women. There is a rare bejewelled copy of Geeta of which there are only 50 copies in the world. There is a rare rock carrying Buddhist edicts etched onto it, found in North East.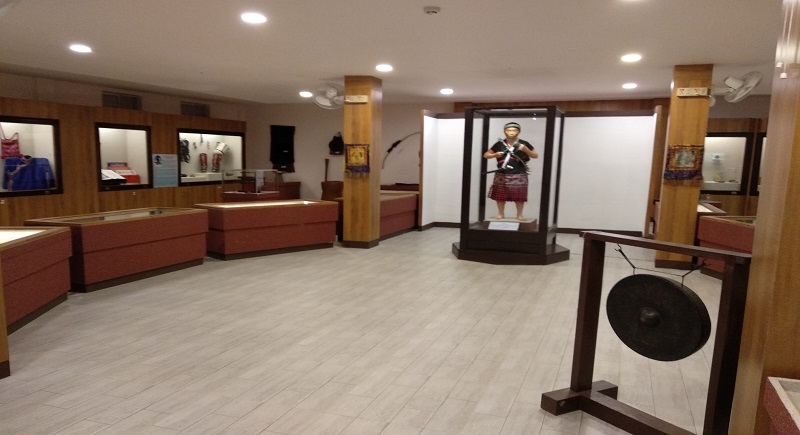 There is also a section dedicated to Idu Mishmi tribe who are now present in limited numbers in limited area of Arunachal Pradesh. Their source of pride and belonging to the mainland part of India is that they believe that Rukmini, wife of Bhagwan Krishna belonged to their tribe. There are a few precious relics left behind by members of ancient cultures and traditions from other parts of the world that came visiting the place and the museum.
People of North East are nature loving, peaceful, happy people. The museum brings out their rich traditions and cultures in a world class setting. The next expansion envisaged is not just more space and more display but also an audio that will give running commentary about each display.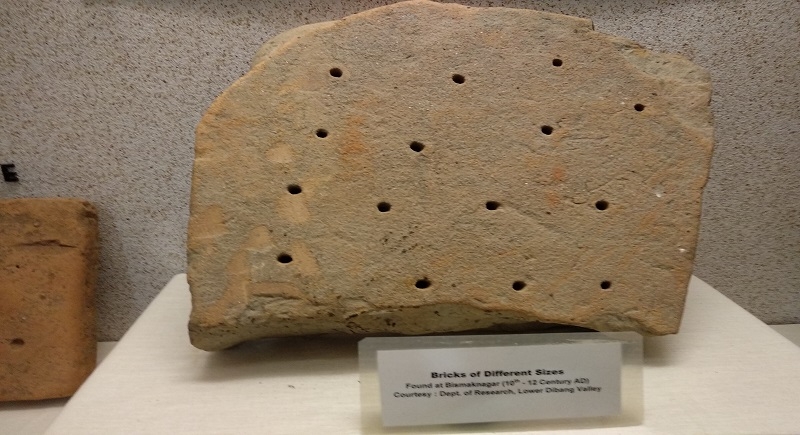 Now, the museum is constructing an audio-visual studio to store records, create documentaries and short films to create a repository of civilisational treasures of North East and even tribes from outside India to preserve them for posterity. There are rooms for researchers who wished to stay there and do any research related to ancient traditions and cultures. New residential blocks for boys and girls hostels are coming up too.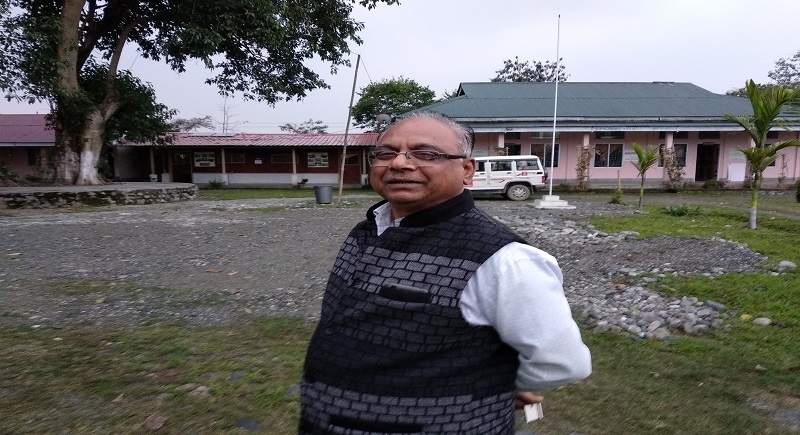 I invite all the readers to plan a visit to this wonderful place. You can fly to Dibrugarh. From there it is just 90 km to Roing by road. Roing is the valley from where the mighty Himalayas on the Eastern side rise majestically. The ice line from here is just 56 km after a steep climb of 6000 feet. You will feel energised and radiate positivity when you see the world class work being done in a very difficult terrain where any task can become onerous due to distances and lack of resources. Their website is http://iccsglobal.org/riwatch/
I am sure, we will see RIWATCH evolve into a world renowned autonomous institute in years to come. With a chancellor like Vijay Swami, nothing is impossible.