Mumbai, June 29: With a view to developing 1000 villages in the state, the various departments of the state government, Maharashtra Village Social Transformation Foundation and various social institutions, companies and individuals signed as many as 61 agreements in presence of Chief Minister Devendra Fadanvis on Friday and 12 Letters of Intent were given. Chief Minister Fadanvis said that with the skills of these institutions and scale of the government it will be possible to bring in great transformation in Maharashtra.
These agreements were signed at a program organised on behalf of the Maharashtra Village Social Transformation Foundation at Bandra-Kurla Complex. On this occasion launching of 'Aarey Bhushan, vitamin D fortified milk, and double fortified salt, Foundation's website, and Health Bank initiative of Maharashtra Health Sciences University were performed. Lt. Gen. SM Mehta handed over a cheque of Rs 10 lakh to the Chief Minister on behalf of Hans Foundation.
Chief Minister Devendra Fadanvis said that the state government had decided to totally transform 1000 villages in the state. For this Maharashtra Village Social Transformation Foundation has been set up. Through this foundation the government would develop 1000 villages as model villages with all the best facilities in the country. Cooperation from various institutions, organisations, CSR funds, NGOs, and philanthropists is being sought for this mission along with the government.
Works will be undertaken in the fields of health, water conservation, nutrition, and skill development. Various social organizations, their representative have given their valuable time and money for this mission to change the face of Maharashtra. They have come together to form a new partnership with the view of helping the common man.
This partnership is working in the tribal, backward, drought-hit region, agriculture etc. and optimum utilisation of resources in government working is ensured besides increasing efficiency of human resources and injecting a new vision based on technology. Government, society, institutions and companies have come together to ensure positive transformation. This will ensure a completely transformed Maharashtra in the coming 2-3 years, the Chief Minister exuded confidence.
Describing today's program as unique Fadanvis said this is the first occasion in his four year stint in the office where 61 MoUs, 12 Letters of Intent and four new initiatives were launched. All these MoUs will be successful for the development of the villages, he said.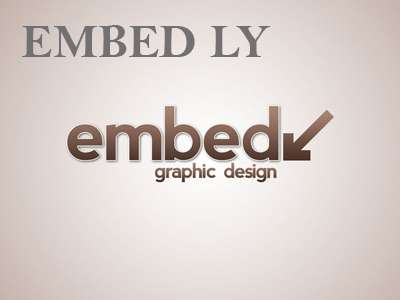 The function was marked with presence of Revenue Minister Chandrakant Patil, School Education Minister Vinod Tawde, Water Resources Minister Girish Mahajan, Health Minister Dr Dipak Sawant, Water Conservation Minister Prof. Ram Shinde, Dairy Development and Animal Husbandry Minister Mahadev Jankar, Labour Minister Sambhaji Patil-Nilangekar, CM's additional chief secretary Pravin Pardeshi, Principal Secretary Bhushan Gagrani, and others. Pardeshi briefed the audience on Village Social Transformation Mission.
CEO of Multi Commodity Exchange Murugank Paranjape said that the state government has undertaken a massive work for the economic and social uplift of farmers. To assist this work MCX has started Cotton Mission initiative. This will help Vidarbha farmers to explore new markets, to increase production and other such activities.
Baba Kalyani of Bharat Forge said that the state government is doing significant work for the development of villages and Bharat Forge will be contributing in this endeavour of the state government. Through people's participation this scheme will be made successful.
Vita Dani of ELMS Sports said that they are happy to help state government in preparing table tennis champions of Olympic level and standard. The budding players will be given guidance of the international players at the centre of excellence.
MoUs signed with these institutions:
Tata Trust, Asian Heart Institute, Multi Commodity Exchange, Save Life Foundation, J-Pal, Daksh Sanstha, Rotary Internatinal, Lpin Foundation, Mukul Madhav Foundation, Spine Foundation, Bhansali Trust, Dr Anuradha Malpani, Tata Memorial Hospital, Dr Jayashree Todkar, Galexi Care Laproscopy Institute, The Digestive, Dr Ranjit Jagtap, Asian Cancer Institute, Prerna Health Care, Nascom Foundation, Ola Flit Technology, Mariko Ltd. Rallies India, Bharatiya Jain Sanghatana, Sanhita (Collective Goods Foundation), Habitat for Humanity, K J Bajaj Foundation, Nanaji Deshmukh Pratishthan, National Collateral Management Services. Parley Agro, Mayalan Ltd. Bombay Stock Exchange, Magic Bus, Delivering Change Foundation, MKCL, Maharashtra Sahkari Mahamandal, Hans Foundation, Ratnakar Bak, Po-Sera, Johnson India, Reckit Bensixer, Glanbia, and Vidhi cetre for Legal Policy signed agreements with government departments of public health, revenue, agriculture, skill development, rural development, medical education, school education etc.
Eight institutes gave letter of intent
Eight different institutions have handed over the letter of intent to Chief Minister in regard to working in different sectors. They included Bharat Forge (100 model villages in Satara and Ahmednagar districts), ELMS Sports Foundation (Centre of Excellence for Table Tennis), Nascom Foundation (Empowerment of public libraries), Shantilal Mutha Foundation (Value addition program in 1 lakh schools), Mukul Madhav Foundation (For dredging Khadkwasla dam and health services), Tata Trust (Setting centralised kitchen in Gadchiroli district and development of 100 additional villages), DHFL (skill development of youth and bringing up children), Spine Foundation (District Hospital development in Ratnagiri, Nandurbar and Sindhudurg districts), and India Sanitation Collision (Construction of public toilets in Latur city).