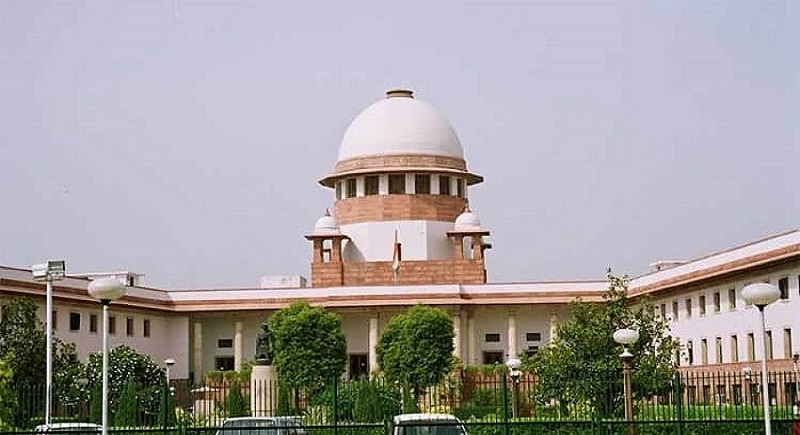 Nearly six years after the gruesome rape incident in New Delhi – popularly known as Nirbhaya Rape Case – that stirred the conscience of the nation to safeguard security interests of women of all ages, on July 9, 2018, the Supreme Court rejected review pleas of three out of four convicts awarded death penalty.
What does it imply? Phenomenal delay due to archaic judicial processes, drubbed nowadays as "Systemic Failure" as the root cause. Undeniably, the Indian judicial system is woefully archaic.
Who is responsible and accountable for judicial "Systemic Failure"? The answer is simple. Both the "Lawmakers – elected representatives and the judiciary" are squarely responsible for such a farcical demonstration of incompetence, more aptly, impotence.
Ipso facto, 'Justice delayed is justice denied' the oft quoted words of William Goldstone best portrays the judicial system prevalent in our country. It means that if timely justice is not provided to the sufferer, it loses it importance and violates human rights. Record of pendency of cases is dismal.
Even the record of Presidents of India in disposing off the cases does not lend credibility to the 'judicial system'. Exhaustive data is available in public domain on the number of mercy petitions filed & disposed by various Presidents of India. A total of 4730 mercy petitions were disposed of between 1948 and 2017 what with 4527 petitions disposed of between 1948 and 1974.
Furthermore, there was no uniformity in either the rejection of mercy petitions or commutation to life sentence. The greatest percentage of commutations (more than 50%) was in the period 1965-1974 when V V Giri and Zakir Hussain were in the Rashtrapathi Bhavan. The least percentage of commutations (8.9%) was in the period 1985-1994 during R Venkataraman's presidency. This percentage rose to 36.6% during 2006-2017 primarily because of the 19 commutations by Prathiba Patil.
Pranab Mukherjee decided on the mercy petitions by 49 convicts, rejecting 42 of them and commuting the death sentence to life imprisonment in the remaining 7. As per the Rashtrapathi Bhavan website, there is not a single mercy petition pending with the President now.
None should forget that the convicts will file mercy petition before President of India. Different Presidents took different decisions on mercy petitions. There is a catch – "the President takes the decision only with the aid and advice of the Government of India as per Article 74 of the constitution."
Therefore, BJP would be squarely responsible for delay in the Presidents expeditious decision making. Instead of bidding politically opportune time, BJP must advice President Kovind to reject the mercy petition without further delay. President Kovind should not procrastinate in decision-making since there are no mercy petitions pending before him.
Meanwhile, the Amnesty has gone overboard condemning the Supreme Court's rejection of mercy petition. In 2017, Gopalkrishna Gandhi, former West Bengal Governor and grandson of Mahatma Gandhi stated "I feel that the 'death penalty and capital punishment' belong to the medieval ages." Human Rights activists are adamantly opposing "death penalty" for the convicts.
Ironically, Indian human rights activists are highly idealistic in their views. They do not believe in the classical deterrence theory - people are most likely to be dissuaded from committing a crime if the punishment is swift, certain and severe. And, fear of punishment could prevent others from committing similar crimes.
On the other hand, human rights activists invoke findings of research studies carried out based on western society to highlight exactly opposite of the classical deterrence theories.
I believe that human rights activists, particularly Indian ones, fail to realize that Indian society has many layers of civilization – Stone Age to space age. What may be relevant for advanced civilization is not applicable to lower rung Indian society groups on the prowl in cities.
Be that as it may, the President of India must promulgate his decision of confirmation of death sentence or commutation to life imprisonment whichever he considers appropriate with utmost expediency. Any delay in his decision-making would only give rise to speculative political cacophony on media and social media networks.
Be that as it may, the timeline of events are recounted in outline. On 16 Dec 2012, the gruesome rape incident happened. Police took prompt action to identify and arrest the accused by 22 Dec 2012. On 2 Jan, 2013, CJI Altamas Kabir inaugurated fast track court (FTC) for speedy trial in the case. On 3 Jan, 2013, Police filed charge sheet. On 17 Jan, 2013, the FTC started the proceedings. By 13 Sept, 2013, Addition Sessions Judge awarded death sentence. And, by 13 March 2014, Delhi High Court upheld the trail court verdict.
The Supreme Court stayed execution of the accused after allegations of a denial of fair trial in March 2014. After 19 months delay, the hearing began in the Supreme Court followed by high drama extending over one year period. Finally, on 5 May, 2017, the Supreme Court upheld Delhi HC's verdict death sentence and rejected review pleas on 9 July 2018 by convicts awarded death penalty.
Thus, the Supreme Court is squarely responsible for over 4 years delay (out of 6 years) in the high-profile case that had stirred the conscience of the nation. If so, the 'Systemic Failure' thus far lies at the door step of the Supreme Court.
Quite obviously, laws of the nation do not lay down specific timelines for speedy adjudication of rapes of all types. It is high time that the Parliament wakes up to the shortcomings in the existing laws. They must specify timelines for courts at various levels to deliver their judgments. In all cases, no case should be allowed to go beyond 2-years at all stages – trail, appeals, reviews and mercy petitions.
In sum, further delay in final disposal of the case is contra William Gladstone's lamentation "Justice delayed is justice denied". And, mitigation of death sentence to life imprisonment (burden on tax payers money also) would certainly be travesty of justice for security of women in India.