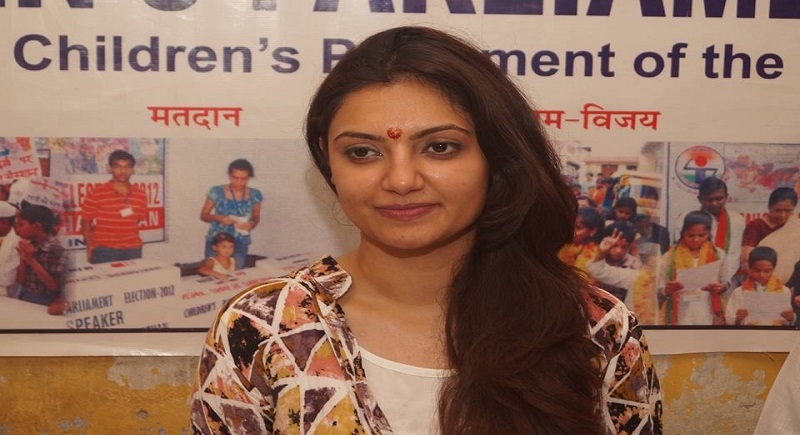 Varanasi, July 18: Bollywood film star Ashima Sharma has been nominated as Brand Ambassador of Anaj Bank by founder chairman Dr Rajiv Shrivastava.
The document to this effect was jointly issued by Dr Rajiv Shrivastava, Patalpuri Mutt Peethadhishwar Mahant Balakdasji Maharaj, Australian researcher Filix Paul, and Muslim Rashtriya Manch (MRM) leader Mohd Azaruddin.
Ashima Sharma had visited the Anaj Bank some time ago and expressed her desire to associate with this philanthropic project.
Anaj Bank is the unique project and one of its kind in the country that is confronting the hunger in an organised way.
Ashima Sharma will propagate the efforts of the Anaj Bank in the entire country to provide food to the needy and poor families. Dr Rajiv Shrivastava said that Ashima is now our Brand Ambassador and will take the anaj bank in very nook and corner of the country.