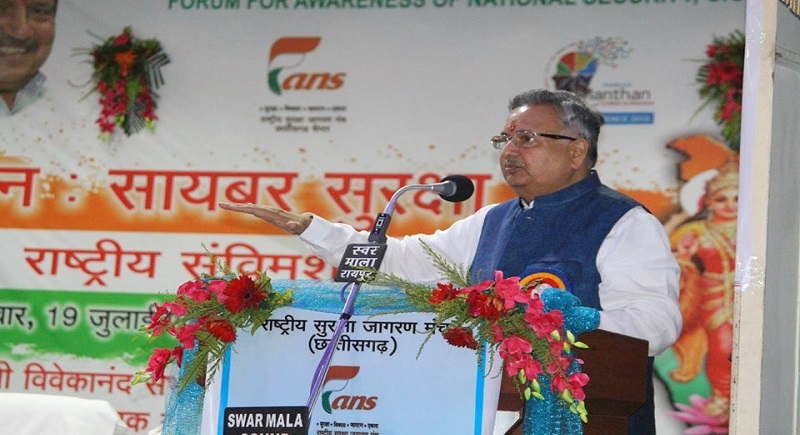 Raipur, July 20: Chhattisgarh Chief Minister Dr Raman Singh and senior RSS functionary Indresh Kumar inaugurated a two-day national seminar on cyber security here on Thursday.
The seminar was organised by Forum for Awareness of National Security (FANS) Chhattisgarh Chapter. The experts participating in the seminar are expected to deliberate on various aspects of cyber security such as regional and global threats arising out of virtual world of internet era. The seminar is being held at Swami Vivekananda auditorium of Indira Gandhi Agriculture University.
21st century is an era of computers and internet. Our life is dominated by internet. Banking, Transport, Security all systems are connected to cyber system. Any hacker sitting in any corner of the world can destroy the system of a country or institution. In such a situation we need to protect our cyber systems. The deliberations will benefit the nation and the state.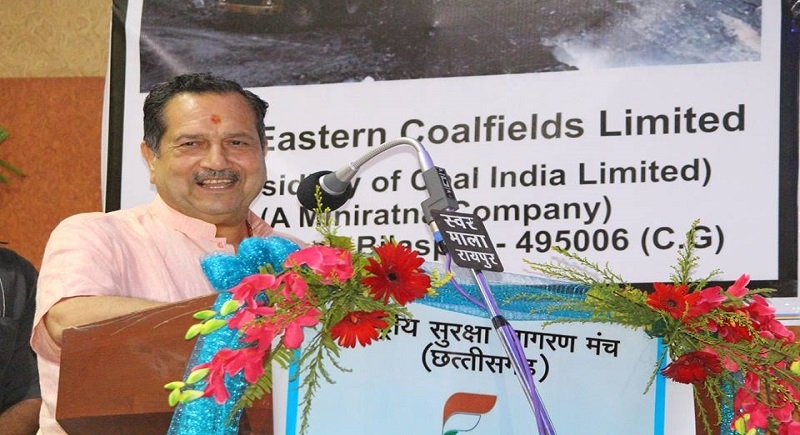 The inaugural session was marked with speeches by Chhattisgarh Chief Minister Dr Raman Singh, RSS functionary Indresh Kumar, who is also patron of FANS, Air Marshal (Retd) R C Bajpayee, National President of FANS, Mohd Salim Ashrafi, Vice President FANS and Chairman Chhattisgarh Wakf Board, and Golok Bihari, Organizing Secretary of FANS.
Prominent among those who attended the function were Raipur North MLA Srichand Sundarani, former DG, CID Rajiv Shrivastava who is also Patron of Chhattisgarh Unit of FANS and convener of the seminar, Prof Girishkant Pandey, Pramod Bhatt, Anil Daga, Taukir Raza, Anshul Dave, and Dr Varnika Sharma.
The seminar is being attended by over 100 experts in cyber security from all over the country especially from cyber security cells, police department's cyber cell and office-bearers of FANS Chhattisgarh unit and others.