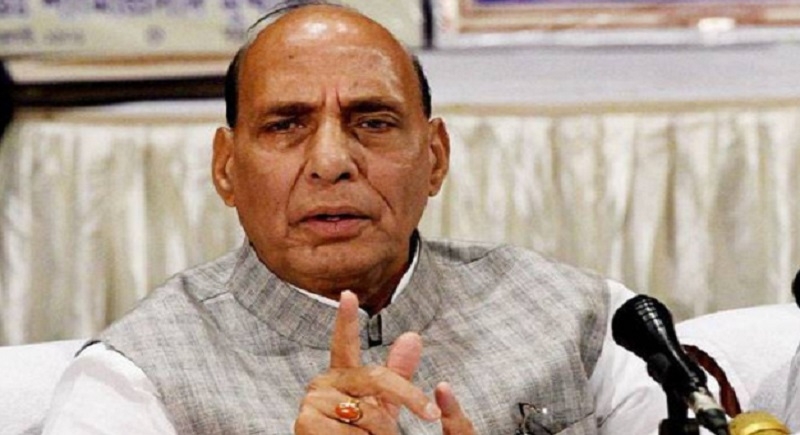 Shillong, July 3: The regional planning body of the eight northeastern states 'North East Council' (NEC) will be meeting here from July 9, 2018 marking its 67th plenary session. Union Home Minister Rajnath Singh will be attending this meeting, said an official here on Monday.
The NEC meeting will be attended by the Governors and Chief Ministers of Assam, Arunachal Pradesh, Manipur, Meghalaya, Mizoram, Nagaland, Sikkim and Tripura in their capacity as members of the newly reconstituted NEC.
The NEC was brought under the direct control of the Ministry of Home Affairs (MHA) on June 13 making the Union Home Minister its ex-officio chairperson.
Union Minister Jitendra Singh who holds the DoNER portfolio in the Modi Cabinet has been made the Vice Chairman of the NEC.
The first session of the NEC meeting will include tabling of an action-taken report on the 64th plenary and approval of the draft annual plan of NEC for 2018-19 by the council.
Other topics to be discussed include infrastructure and connectivity in the region, in which officials from ministries of road transport and highways, railways, water resources, civil aviation, power, tourism and human resource development will participate. NEC officials said that the repositioning of the council will provide a forum for more comprehensive discussions on inter-state matters.
Under the new arrangement, the NEC will now also perform the tasks undertaken by various zonal councils pertaining to inter-state issues like drug trafficking, smuggling of arms and ammunition, and boundary disputes.
The NEC has been instrumental in setting in motion a new economic endeavour aimed at removing roadblocks to development of the north-eastern region.