New Delhi, August 10: The Lok Sabha has passed the Central Goods and Services Tax (Amendment) Bill, Integrated Goods and Services Tax (Amendment) Bill, Union Territory Goods and Services Tax (Amendment) Bill and the Good and Services Tax (Compensation to States) Amendment Bill.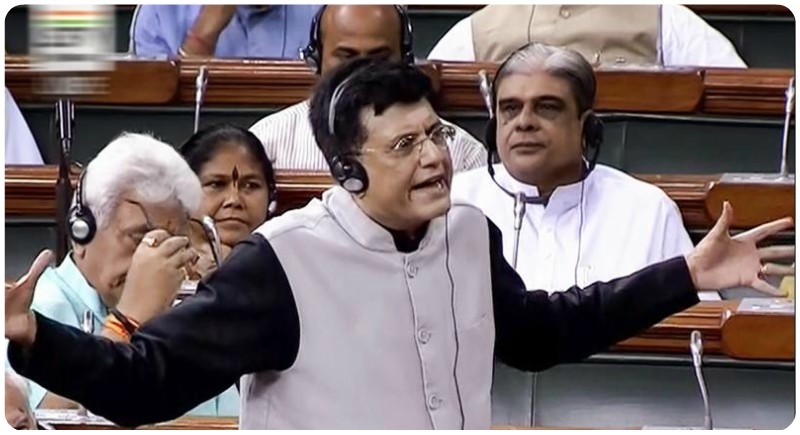 The four Bills seek to amend the Goods and Services Tax laws to make return forms simpler and raise the turnover threshold for availing composition scheme to 1.5 crore rupees.
Replying to the debate on the bill, Finance Minister Piyush Goyal said, the Government is empowering 125 crore people through GST and it is the best example of cooperative federalism.
"Small traders were worried about the reverse charge mechanism and so we decided to make appropriate changes in the law, so as to enable GST Council to decide whether to implement it at all and if yes, then when to implement it. We also deferred it by 15 months to September 2019," he said.
He added that several other changes have been incorporated to enhance ease of doing business for small enterprise owners.
Earlier, moving the Bill, Finance Minister said, GST collections are in-line with the budget aim and that the government expects the economy to grow faster than the IMF projections.
The GST Council had recommended several amendments in the GST laws during its meet on the 21st of July.