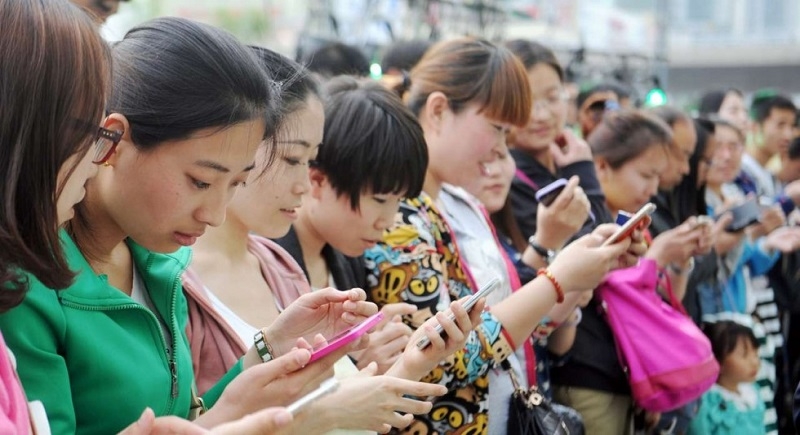 Beijing, Aug 22: China has the distinction of becoming world's largest online community. The country has 800 million internet users that made it achieve this distinction. Still, two in every five Chinese are still not using the internet, according to a report by the state agency China Internet Network Information Centre (CNNIC).
The number of Chinese using internet is three times that of the United States. Over 3o percent people have made purchases online in 2017 as the Internet growth grew with government censorship. The Chinese government has blocked virtual private networks that allowed access to banned sites in China.
Online business has also registered upward trend with growing use of Internet. The survey stated that by June 2018, 566 million people used mobile payment, registering an increase of 7.4 percent as compared with six months earlier.
The value of online retail sales reached 4.08 trillion yuan (about US$ 594 billion) during the first half of 2018, a year-on-year increase of 30.1 per cent.
On the other hand, China's government has tightened its control of online content via its "Golden Shield" or "Great Firewall".
Since 2017, virtual private networks (VPNs) have also been censored. They offered the opportunity for Chinese users to access virtual "copies" of the sites censored in their homeland.
The web cleaning operation continued until 31 March 2018. The government blocked 135 of the most visited sites in the world, including Google, Facebook, Twitter and You Tube.
A few weeks ago, reports surfaced that Google was negotiating with the government to have access to the Chinese market by accepting censorship.
Called "Dragonfly", the project includes a censored search tool that would automatically block any online search on certain issues, such as human rights or religion.