Mumbai, September 11: You shouldn't let your relationship take over your life… You need to concentrate on your work as well… says one of the famous Bollywood actors Varun Dhawan while promoting eco-friendly Ganesh Chaturthi celebrations. The duo (Anushka Sharma, Varun Dhawan), who will next be seen in Sui Dhaaga: Made in India, visited a mall in Mumbai to launch 'Green Ganesha'.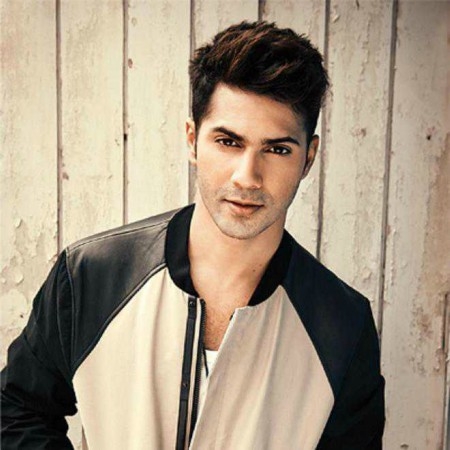 The film, which is under the Yash Raj Banner, has not yet released a poster or trailer. Despite this, the film's first video is trending on the first number on YouTube. On August 9, Stars released the logo of the film; its video is trending on the first number on YouTube. It has seen more than 18 lakh views so far.
'Sui Dhaaga' is Bollywood's first such film, whose logo was released in a big way. This video is totally different from the logo, poster, teaser or trailer released before the movie's arrival. The logo of the film 'Sui Dhaaga', made under the banner of Yash Raj Films, was released in a slightly different style. The logo of the film was not made on a computer but was made sending clothes to many parts of the country for embroidery. In different states, the logo was made by the handmade artists of Kashmir, Orissa, Gujarat, Uttar Pradesh and Assam through their traditional and expert ideas.
Varun Dhawan and Anushka Sharma's new film 'Sui Dhaaga', which celebrates the strong influence of entrepreneurship and self-reliance, started their campaign on National Handloom Day on 7th August. In the film Varun, a tailor and Anushka is playing the role of an embroider. The characters of these two together celebrate the Indian workmanship that is famous all over the world. There could be no more suitable days to start the promotion of this film.