Jaipur, September 21: Outer peace is possible only when there is inner peace & the way to create inner peace is through meditation & an attitude of service says, founder of the Art of Living Sri Sri Ravi Shankar, while interacting with nearly 60000 students of different universities and schools in Sikar, Rajasthan on the occasion of International Day of Peace.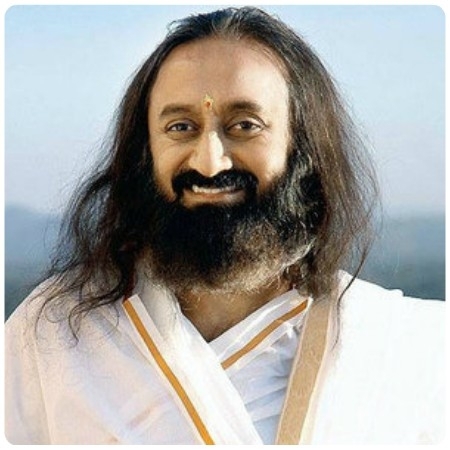 Further speaking he said, "Some years ago, i went to Iraq to take stock of our relief and rehabilitation work there. We were asked to stay in the Green Zone, the safe zone. There were 12 vehicles and two tankers provided for our security. They said the Red Zone was quite risky and there had been bomb blasts a few days back. But i insisted on going there. They were worried but since i was their guest, they could not refuse."
There, i went to a village that had only Shias because all the Sunnis had been driven away from there. They welcomed me. I sat with them, spoke with them and told them i wanted to bring a guest that evening and they agreed. So i brought with me a Sunni imam who was among those driven away from that village. When they met and spoke to each other, the villagers decided, "We will welcome back the 8,000 families that were driven away from here."
It is a matter of understanding people's sensitivities while being sensible too. This can happen only if we are peaceful. World peace cannot come by high level policies. World peace grows from right where we are. It is peaceful individuals who can make a peaceful world.
Often, we see that people who talk about inner peace are complacent. They are resigned from everything including realities and are happy being a recluse. That peace has no value. And a dynamism that has no thought, which is full of agitation and which has brought pain to oneself and others, has no value either. We require a fine combination of inner peace and outer dynamism.