New Delhi, September 27: The year 2018 is ought to be one of the best years in the history of implying justice and in favor of the masses. 2018 will be remembered as the year judges tore down the scaffolding of Victorian morality in India erected more than 150 years ago by the British.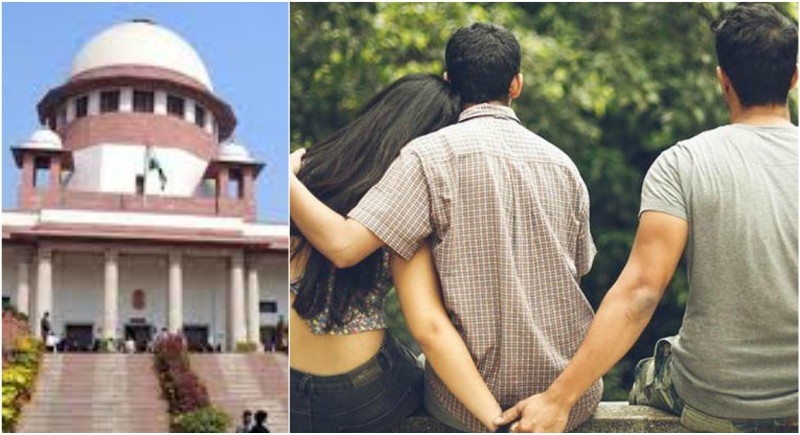 With the historic judgment taken by the Supreme Court by decriminalizing Section 377 just three weeks ago, another judgment creating history is by the SC striking down 158 years old Strikes Adultery Law under Section 497 IPC. The verdict stated as "Any provision of law affecting individual dignity and equality of women invites the wrath of the constitution. It's time to say that the husband is not the master of a wife. Legal sovereignty of one sex over other sex is wrong."
Section 497 punished a married man for having sex with the wife of another man. However, the sexual act is exempted from punishment if it is performed with the consent or connivance of the husband of the other woman. Also, the provision exempts the wife from punishment and states that a wife should not be treated as an abettor.
The judgment of CJI Misra held that Section 497 violated a woman's right to dignity, resulting in infringement of Article 21 of the Constitution of India. The Court, however, clarified that adultery will be a ground for divorce. It was also stated that if an act of adultery leads the aggrieved spouse to suicide, the adulterous partner could be prosecuted for abetment of suicide under Section 306 of the IPC.
The judgment also struck down Section 198(2) of the Code of Criminal Procedure, as a consequence of striking down of Section 497 IPC. Justice Nariman termed Section 497 as archaic law and concurred with the CJI and Justice Khanwilkar, saying that the penal provision is violative of the rights to equality and equal opportunity to women.
Justice Chandrachud said Section 497 destroys and deprives women of dignity. Justice Indu Malhotra, the lone woman judge on the bench, said that Section 497 is a clear violation of fundamental rights granted in the Constitution and there is no justification for the continuation of the provision.