Chennai, September 29: Defence Minister Nirmala Sitharaman has said that India has no option but to react when its soldiers are attacked in their camps. Pointing Pakistan for spreading terrorism, she said Pakistan continues to send trained terrorists from across the border and India needs to give them a befitting reply.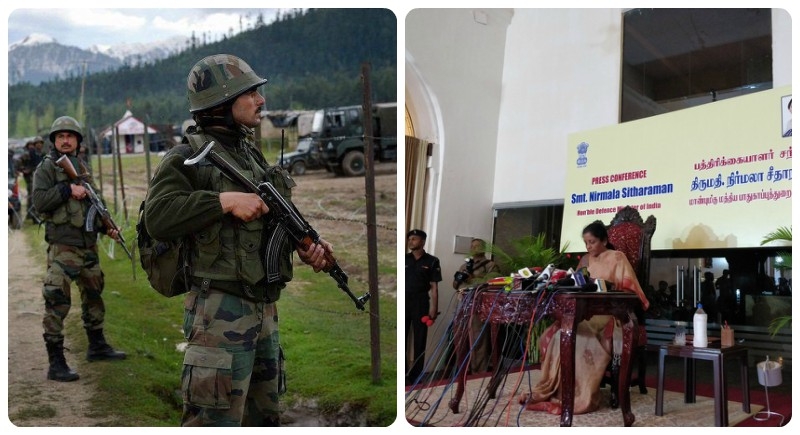 She said Congress did nothing to complete the rafale deal when in power. She said the agreement was finalised without any middlemen and that is why it was successful. She said every question relating to the deal was answered in parliament.
Also, while inaugurating an event to mark the second anniversary of the surgical strikes across the LoC, Nirmala Sitharaman said that the armed forces had "adequately punished" those wanting to spread terror and proved to the world that India will not tolerate terrorists.
"Indian armed forces proved to this world that there is a very clear way in which we will show our strength to say that we shall not tolerate terrorists coming in the garb of intruders and creating havoc at our borders or at least hoping to create," Sitharaman said at the inauguration of the three-day event at Boat Club opposite India Gate. She added that the armed forces had shown that for the "cowardly" act of attacking sleeping soldiers at Uri, "India shall not sit and watch the whole thing", and "proved" to them that such acts "shall not go unpunished". All the terrorists pads, she said, were cleared "and those who were wanting to spread terror have been adequately punished".