London, Jan 17: British Prime Minister Theresa May has won a confidence vote, a day after her government suffered a parliamentary defeat over her Brexit deal with the European Union (EU).
May won by 325 votes to 306 - a majority of 19, averting a general election. After her win, Ms May called on MPs to put self-interest aside and work constructively together to find a way forward for Brexit.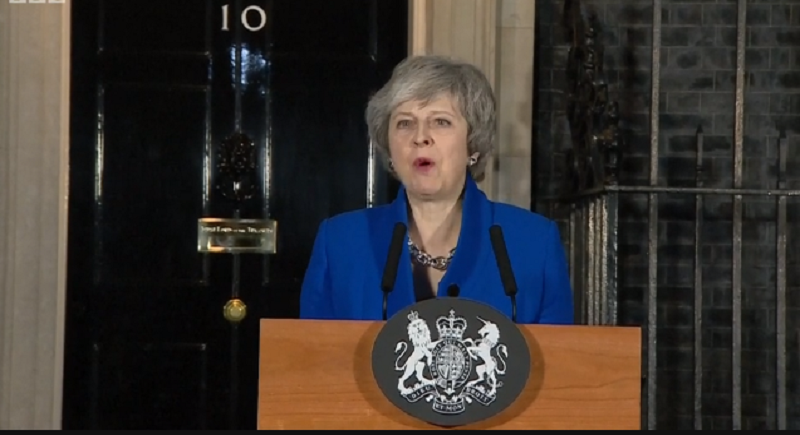 Following is the statement Prime Minister Theresa May delivered after winning a confidence vote. She said,
"Overwhelmingly the British people want us to get on Brexit and also addressed the other important issues they care about but the deal which I work to agree with European Union was rejected by MPs by a large margin. I believe it is my duty to deliver British people instructions to leave the European Union and intend to do so. So now MPs made clear that what they don't want."
PM conveyed that we tried all work constructively to set out parliament does want. To process further she needs support from all the parties. So May urged, "That's why I am inviting MPs of all the parties to come together to find the way together. Want the both deliver for the referendum and can command the support of parliament. This is now the time to keep self-interest aside"
While explaining instructions for work ahead she said, "From tomorrow we will be taking place meetings between senior government representatives including myself and groups of MPs who represent widest possible range of EUs across parliament including our confidences and supply partner the Democratic Union party."
Prime Minister expressed disappointment for the members who did not support her, she said "I am disappointed the leader of the labour party has not so far chosen to take part but our doors remain open. MPs have duties to take part in National interest, reach a consensus and get this done. In a historic vote at 2016, the country decided to leave the EU. In 2017 80% people voted to stand on the manifesto, promising to respect that result.
Now over two and a half years later it's time for us to come together for the National interest first and deliver on the referendum.