Kohima, January 30: Working on strategic sports infrastructure development, the state of Nagaland is planning to provide every district in the state with quality sports facilities. Fulfilling dreams of youngsters and giving them a platform to explore their talent, with this idea, Nagaland on Monday was gifted its first Astro-turf football ground.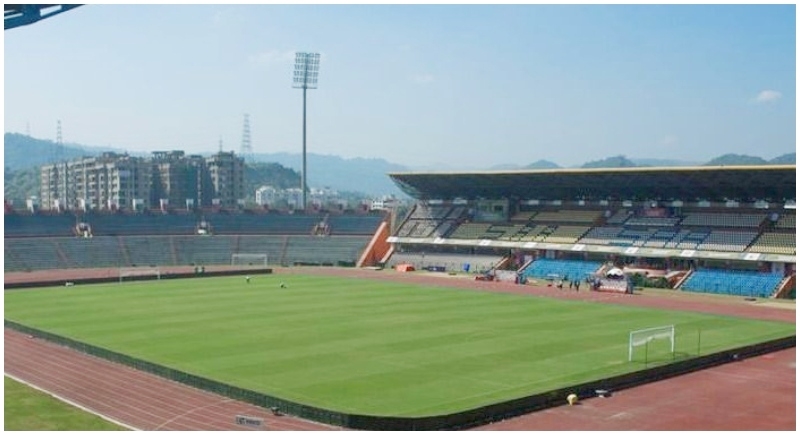 Commemorating the 101st birth anniversary of Dr T. Ao, Nagaland chief minister Neiphiu Rio inaugurated the first Astro-turf football ground in the state at Indira Gandhi Stadium in Kohima on Monday. To begin with, Rio said, the state government is partnering with the Bhaichung Bhutia Football Schools for a game development plan with young footballers.
This will help in bringing under-16 footballers from all over the state together who will get an opportunity to be part of this program which will include exposure events and junior leagues. CM Rio said that his government has taken concrete steps to bring back development of sports and games on track again.
The project was conceived in the year 2013-14 with a total cost of 498 lakh rupees. The Astro turf has been installed following specifications and norms of FIFA. The size of the play field is 105x66 meters.
CM Rio wished that with the installation of this first Astro-turf, Nagaland will begin the process of development of football.
CM Rio appealed to all sportspersons of the state to rededicate themselves towards reaching the highest standards. Assuring to do everything possible to support and promote sports and games in the state, he urged the sports associations and federations to play a more proactive role to collectively work together as a team for the good and the future of our sportspersons.