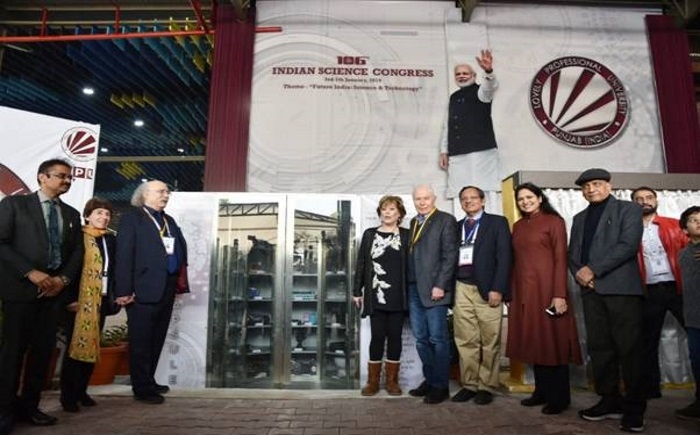 Jalandhar, Jan 4: At 106th Indian Science Congress at LPU, Jalandhar, the noble Laureates, Biochemist Avram Hershko, and Physicist F. Duncan M. Haldane, today buried a time-capsule containing 100 different items which represent "Cross section technology items" of the present era.
The time capsule is a hoard of products, materials, and information which designed for the understanding of past by future generation to understand the technology of the present era.
This capsule will remain buried for 100 years with the aim of providing a glimpse of today's technology to the people a century later so that comparison of technological advancements can be traced.
This time capsule consists technologies used in daily life, solar cells and hard disk containing the latest documentaries and movies and scientific equipment.
According to University, the content of the capsule was chosen by the poll of students and more than students from 25 departments have participated in this capsule preparation.
The ISC was inaugurated on Thursday by PM Modi.