New Delhi, October 9: With a catastrophic debacle in the Lok Sabha elections, Congress is very carefully stepping in zones that assert as a safe zone for them. With the decision of revoking Article 370 in Jammu and Kashmir, the central government has won half the battle. Reasoning that the pollical party leaders have been kept under detention, the Congress party on Wednesday announced that they will boycott the local body election in Jammu and Kashmir, affirmed Jammu and Kashmir Congress Chief GA Mir.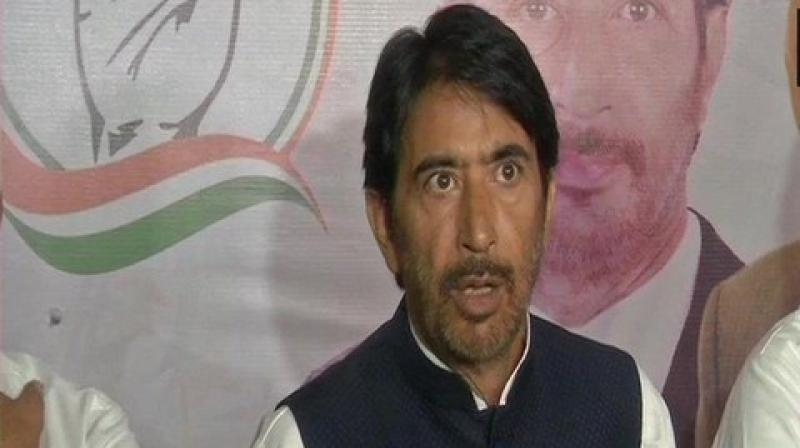 The Congress Chief of J&K added that the move comes in protest against the detention of leaders post abrogation of Article 370. Addressing a press conference, GA Mir said the Election Commission of India should have consulted with political parties with several state leaders still under detention.
He said, "We won't participate in the BDC election. How can political parties take part when leaders are under detention? The EC should have consulted political parties before announcing block development council election."
Congress leader Mir said the party would have participated if the administration had released political leaders. "This election is being held to facilitate the victory of only one party. Our party leaders are not even being provided security," Mir said.
Earlier on Tuesday, the election authorities had issued a notification for the election of chairpersons of Block Development Councils (BDC) in the 310 blocks of Jammu and Kashmir. The elections will be held on October 24, Chief Electoral Officer Shailendra Kumar had said while issuing the notification.
According to the notification, the last date for filing of nominations will be October 9, while the scrutiny of nominations will be done on October 10. The last date for withdrawal is October 11. Polling will be held on October 24 from 9 am to 1 pm. The counting of votes will begin at 3.00 pm on the same day, Kumar said.
The poll process for the second tier of the Panchayati Raj system will be completed by November 5, he said. The elections will be held on party basis and 26,629 panchs and sarpanchs are eligible to vote and contest for the post of BDC chairpersons.