Srinagar, October 9: Creating a record, over three lakh devotees paid obeisance at Mata Vaishno Devi Shrine in Trikuta Hills of Katra town, Jammu & Kashmir. The devotees visited the holy shrine that just concluded Sharda Navratra, recording the highest number of pilgrims from September 29 to October 7. Navratri marks Goddess Durga's victory over demon Mahishasura, which signifies the victory of good over evil. The tenth day of the Navratri festival is celebrated as Dussehra or Vijayadashami.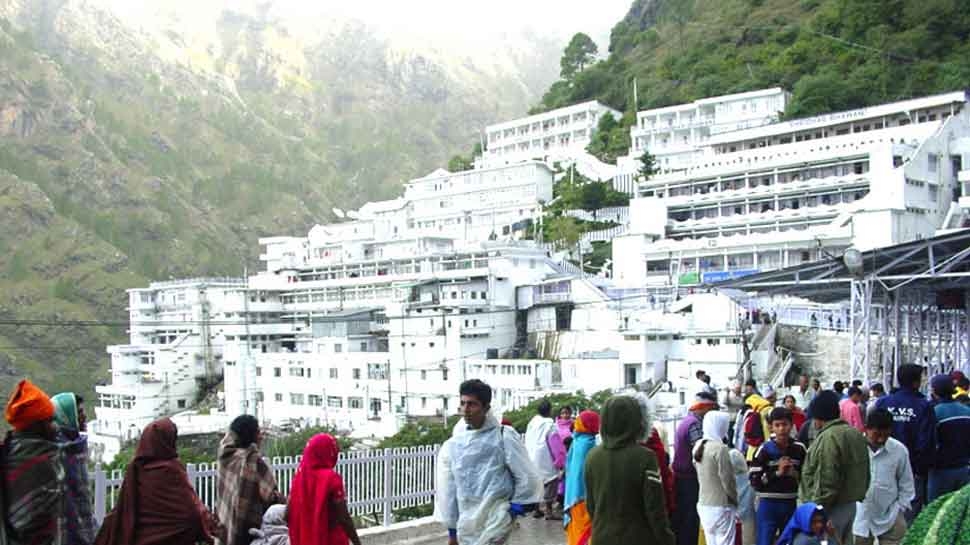 According to the CEO of Shri Mata Vaishno Devi Shrine Board, Simrandeep Singh, "A record 3,64,643 number of pilgrims visited the shrine during the nine-day festival which hogged the limelight this year due to the nearly constructed golden cave entrance, langar, and presence of reputed singers for reciting bhajans during the aarti." The previous figures of passengers visiting the shrine are 3.18 lakh in 2018, 3.03 lakh in 2017, 3.50 lakh in 2016, 2.76 lakh in 2015 and 2 lakh in 2014.
During the Navratra, 51,225 pilgrims availed the langar service being run by the board. Around 55,477 used the services of pony, pithu, and palki to reach the cave. While 71,000 pilgrims availed the cable car facility from Bhawan to Bhairon and back, as many as 16,000 pilgrims used the battery car service between Ardhkumari and holy cave. Singh said that 5,260 pilgrims obtained the helicopter service to reach the shrine.
During the Navratri festival, the fragrance from Delhi's Ghazipur flower market filled the Vaishno Devi Temple premises with thousands of roses, Dahlias, orchids, and strings of marigolds. Dahlias, roses, orchids, lilies, mogra-- all these and more were combined to give a colourful look to the Bhawan that attracts close to 50,000 devotees during the Navratri season.
According to Vijay Singh, chairman of the flower market, "Not only Vaishno Devi but even other temples like Kangra Devi and Jwala Devi temples are also decorated with flowers from our market. It has been a tradition for the last many years to procure flowers from the market." Representatives from the market said flowers worth Rs three crore are sent in two batches to deck up the entrance to the Bhawan and the main Bhawan.