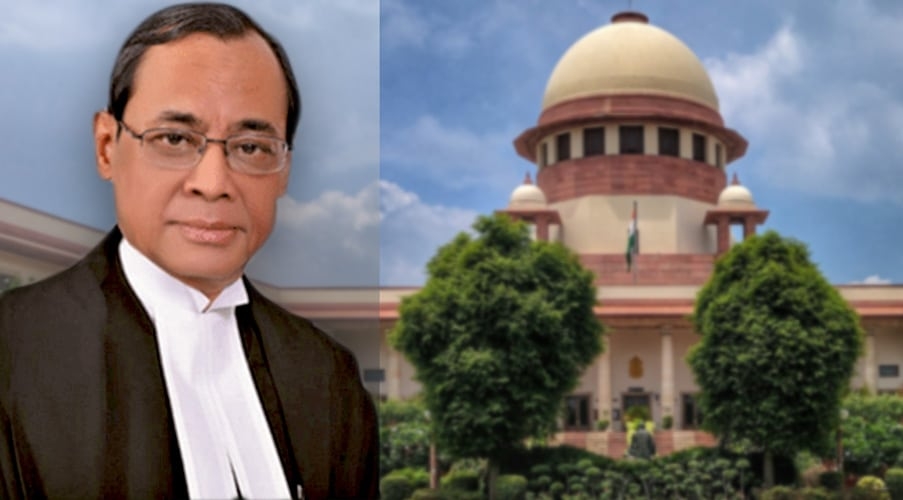 9 November 2019 will be a historic milestone in modern India's history.
The Supreme Court has delivered a landmark judgment on Ayodhya dispute. Kudo's goes to the five-Judge Bench headed by Chief Justice of India Ranjan Gogoi. By delivering the verdict, the Bench has upheld the "majesty and supremacy" of the Indian judiciary.
Quite likely, CJI Ranjan Gogoi is also likely to deliver landmark judgments on five other key issues in three days prior to his retirement. These cases include: "Sabarimala"; Rahul Gandhi Contempt case on Chowkidar Chor Hai; Rafael review petitions filed by former Union Ministers Yashwant Sinha, Arun Shourie and advocate Prashant Bhushan; the constitutional validity of Finance Act 2017; and CJI's office under the ambit of the RTI Act.
Already CJI Ranjan Gogoi has done a stellar duty to the nation in the Ayodhya verdict. Hopefully, one can expect him to deliver decisive, fair and just verdicts in the remaining cases.
Gogoi's contribution to the nation by the Ayodhya verdict is unique and incredible worthy of iconic recognition by a suitable award. Also, the service rendered by the other members of the Bench must be suitably recognized.
Next, Prime Minister Narendra Modi has inaugurated the "Check Post – Gateway to Kartarpur Sahib – for the Pilgrims, both Sikhs and others, to visit Guru Nanak Dev's Gurudwara on his 550 birth day. And, the effortless invocation of sermons/preaching by Modi is highly laudable. Even Modi conveyed his thanks to Imran Khan for opening the corridor to Kartarpur Gurudwara.
Punjab Chief Minister Amarinder Singh and the Punjab government must also be suitably applauded for creating the infrastructure for the pilgrims.
All one can say with humility the credit certainly goes to Prime Minister Narendra Modi led BJP for the historic milestones of 9 November 2019 for bringing all litigant parties to maintain communal harmony and peace.