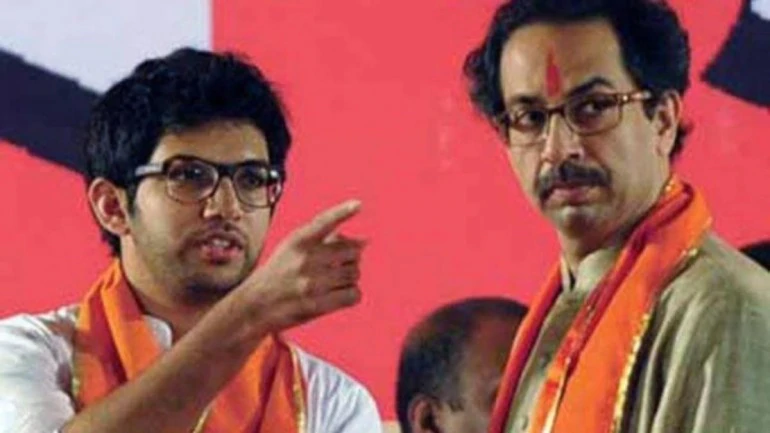 It is too disgusting that Shiva Sena is aiming for something which was nothing but an act of betrayal. Here the principles and ethos of the party are just sacrificed. The "chair" of Chief Minister is what the individual parties in Maharashtra are wanting so badly. And for this, only Shiv Sena has severed its ties with its all-time ally BJP which emerged with the largest number of MLAs.
Is it not the BJP with which Sena made the alliance before the election? Why so much bitter feelings after the poll results? Many past elections were fought on this mutual understanding. The Sena had always taken pride and bragged about its power and clout as because the BJP was behind it. But now very contrary equation and chemistry are on display. NCP, Congress and Shiv Sena are sharing the ideas as opposed to the expectation of the whole electorate.
One believes it's Congress and its High common which Shiv Sena Supremo Late Bal Thackeray always disliked and ruthlessly held them up to ridicule. It was because they hold the opposing ideologies. But now his son Uddhav kneeled down and sought the helping hand of those rival camps to walk the party through for the chair of Chief Minister. Going by the flood of comments on the social media, this party has ostensibly fallen from the grace. BJP is not a holy cow either. It is equally good at flexes its muscles for the power.
While Maharashtra is already under the president rule, the NCP and Congress now exploring all possible means to back Shiv Sena. Uddhav Thackeray only wants to see his son Aditya Thackeray being the Chief Minister of one of the riches states in the country. The trend is not at all healthy.
Here everything is utterly clear that the cherished values of democracy in India are fast eroding. Majority of the states in the country, only the "particularly families" are always standing up to rule the roost. This is a bigger threat to the fundamental values of the country.
The NATION is no more controlled by the government of the people, nor is it for the people. It is the government of the particular families which is formed for the fulfilment of the low greed and narrow aspiration of those particular families.
Lastly, it is the common people who are always at the receiving end of the leaders' whims and tantrums. Phew, the country is not at all in the safe hands.