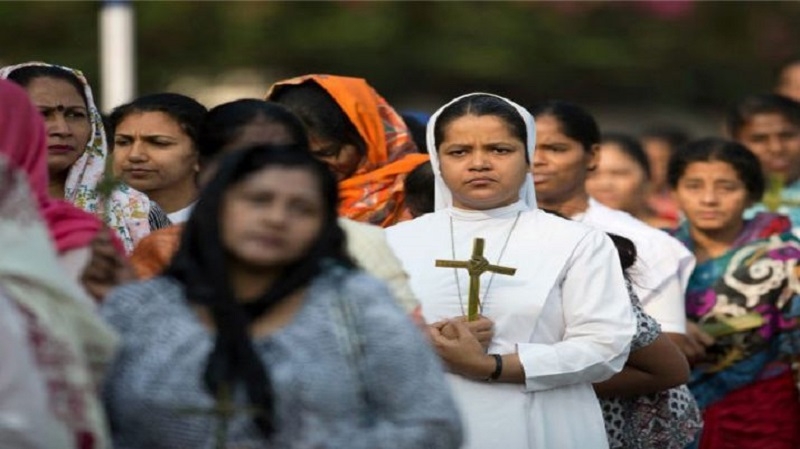 The Andhra Pradesh Government headed by Chief Minister Jagan Mohan Reddy has increased the financial help being given to Haj pilgrims. Similarly, the state government will henceforth give more funds to pilgrims visiting Jerusalem and places like Bethlehem, Nazareth, Jorden River, Dead Sea and the Sea of Galilei mentioned in the Bible.
According to the order passed by the state government the Christian pilgrims whose annual income is less than Rs three lakh will be given Rs 60,000 for this pilgrimage. The Jagan Mohan Reddy government has already passed the financial order effecting increase in Haj subsidy given to Muslim pilgrims for visiting Mecca and Medina.
According to media reports those pilgrims whose annual income is less than Rs three lakh will be given Rs 60,000 as subsidy and those having income above Rs three lakh will get Rs 30,000 subsidy. Besides, the Andhra Pradesh Haj Committee will manage for the stay and food of Haj pilgrims from their arrival to the Haj Camp to their departure.
Similar facility will be extended to the Christian pilgrims desirous to visit Jerusalem – the holy place of Christians.
Principal Secretary of the state's Minority Welfare Department Mohd Iliyas Rizvi passed an order to this effect on Tuesday last. According to reports, this was the assurance given by the Chief Minister Jagan Mohan Reddy to the Christian community during his 3648 km padayatra last year.
Earlier, they were given financial help of Rs 40,000 which was announced in 2016 by the then Chief Minister N Chandrababu Naidu. As per this order of the Minority Welfare Department those having income exceeding Rs three lakh will now get Rs 30,000 in place of Rs 20,000 given earlier. This scheme was launched in 2013 in united Andhra Pradesh when the pilgrims going to Jerusalem were given Rs 20,000 subsidy.
It may be mentioned here that in India, the financial subsidy is given to Muslim and Christian pilgrims visiting Mecca-Medina and Jerusalem respectively. But no financial help is extended to Hindu pilgrims or in organization of their religious functions. The Supreme Court in 2012 had directed the Central Government to end Haj subsidy by 2022 in a phased manner. It remains to be seen how this directive would be brought into practice in future.
Earlier, Chief Minister Jagan Mohan Reddy never concealed his love for Christian missionary and the Church like his father the late YSR. The people of the state had better hopes from this government as it replaced the TDP government in the last elections. But it seems that the YSR Congress and Chief Minister Jagan Mohan Reddy lost its priorities. He appears to be keen on developing the church. His decision to pay RS 5000 honorarium to Christian pastors per month summarily points to his newfound love for the spread of Christianity.
This decision of the state Chief Minister is starkly against the spirit of the secular constitution of the country. Christian missionaries are not the public servants and therefore are not entitled to draw monetary benefit from the state exchequer. Obviously, this decision will further prominently mark the dividing lines between the communities and increase the pace of religious conversions.
In justification of this decision some people may point to the honorarium paid to the priests of Hindu temples but they conveniently forget that this honorarium is paid from the temple funds and donations and not from the taxpayers' money. They have the total authority and control over the money received by them and they are competent to look after the pastors and other missionaries and employees with those funds.
In view of the changing political scenario in the country, the 'Church Planting Movement' has caught pace in the recent years. Under this movement a new church comes into being with membership of 100-150 devotees led by one pastor. Instead of large churches, small Pentecostal churches are being opened in small villages and even in cities. These churches pay special attention on musical instruments and playing music during prayers which usually attract the common masses.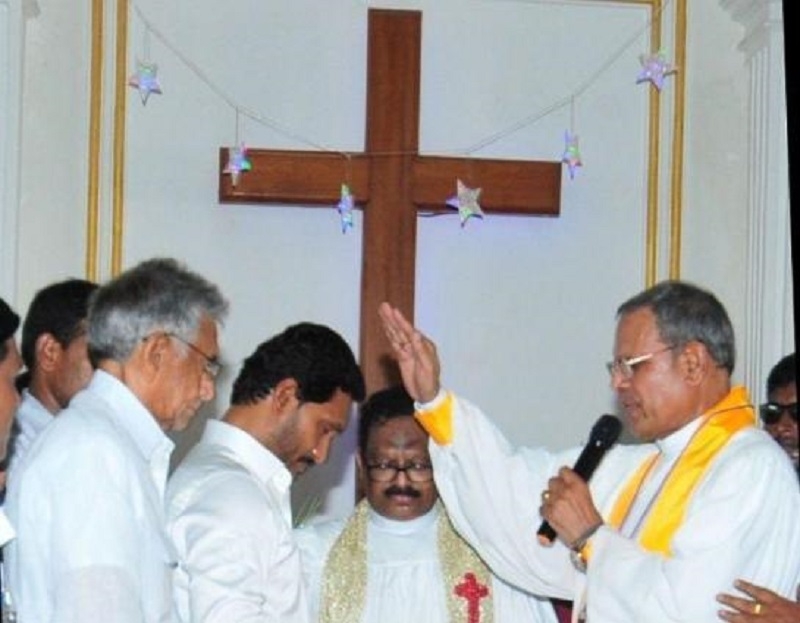 But behind such small churches there is working a major international network which many of us are unaware of. Recently, in Uttar Pradesh majority churches were shut down due to certain tension or they were forced to close. However, to reopen them, the initiative was taken by the US Embassy and they got them reopened. These independent churches are coming up like mushrooms and Chief Minister Jagan Mohan Reddy is eyeing them and the pastors working there to further his agenda.
Increasing number of independent churches is not in the interest of Indian Christians. Lakhs of mainline churches are working in India with full freedom to propagate, preach and convert, seek help from the international missionary and church organizations and enjoy no government control as their Chinese counterparts do. In such a situation the mushroom like growth of independent churches is definitely a cause of concern for the Indian Christians.