New Delhi, November 25: Amid slogan shouts and unnecessary chaos by the opposition members, a bill to amend the Special Protection Group (SPG) Act was introduced in Lok Sabha on Monday by Minister of State for Home Affairs G Kishen Reddy. This comes days after the government withdrew the elite security cover provided to members of the Gandhi family.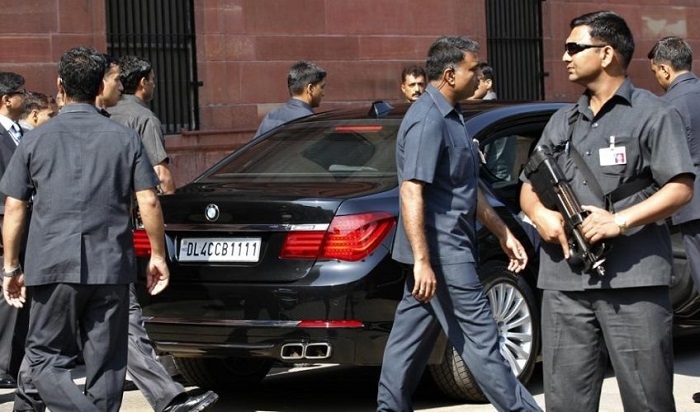 According to the proposed amendment, family members of former prime ministers would not be entitled to the coveted SPG security cover and that now elite SPG commandos will protect only the prime minister. "They can also protect former prime ministers depending on the threat perception to them", the bill read.
However, the decision to not give protection to the family members of the elite SPG commandos was approved by the Union cabinet on Wednesday. The move comes days after the government withdrew the SPG protection given to Congress president Sonia Gandhi and her children, Rahul Gandhi and Priyanka Gandhi Vadra, triggering protests from the party.
The decision to withdraw the SPG cover given to the family of former PM Rajiv Gandhi, who was assassinated by LTTE terrorists on May 21, 1991, was taken after a detailed security assessment earlier this month. The Gandhis are without SPG protection for the first time in 28 years. They were included in the VVIP security list following an amendment in September 1991 in the SPG Act of 1988.
While, they now have 'Z-plus' security cover under which they are protected by CRPF commandos, PM Narendra Modi, being the Prime Ministre, is the only person to be protected by the SPG. Under the rules, SPG protectees are provided with guards, hi-tech vehicles, jammers and an ambulance in their cavalcade.