New Delhi, November 8: Ruled for 70 years, enjoyed every benefit, the Gandhi family exploited the aids granted to them as their party reigned the country. Prioritising self-interest above the country has been a vivid trait of the Gandhi family. It seems like the family was in no mood to waive off the SPG security cover granted to them. In a significant development, the Special Protection Group (SPG) security cover given to UPA chairperson Sonia Gandhi and her children, Congress leaders Rahul Gandhi and Priyanka Gandhi Vadra may be withdrawn soon.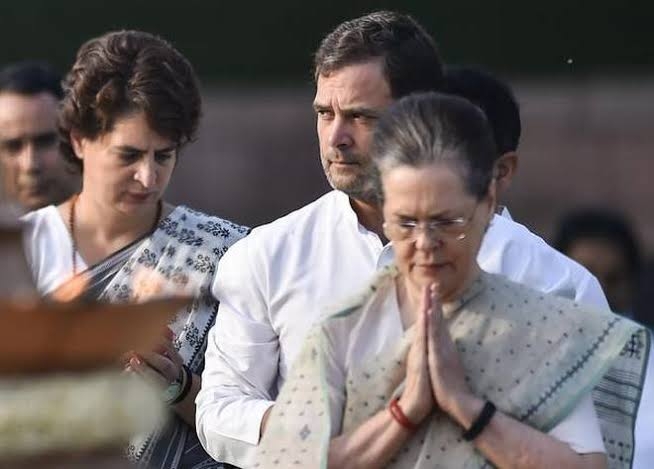 Taking into consideration the need of SPF security, it has been noted that the Special Protection Group cover is to be given only to the serving Prime Minister and the President. But brazen as the Gandhi family is, the UPA President and her children enjoyed the security citing threat issues. The family will be given Z-plus security if the SPG cover, which is the highest tier of security in the country is removed. The Z-plus security will comprise of one of the Central Armed Police Forces (CAPFs), preferably the Central Reserve Police Force (CRPF).
Crafting major changes in the SPG cover procedures, the Ministry of Home Affairs (MHA), in accordance with the SPG act will be changed and brought in Parliament. In-principle approval for the changes was given in a meeting of the MHA last month. Earlier in August, MHA decided that former Prime Minister Manmohan Singh will get CRPF protection and his Z+ security cover will be withdrawn. According to some media reports, it has been asserted that the annual meeting happens to review security cover of former Prime Ministers. It was decided in the meeting that former PM Manmohan Singh will no more receive Z+ security.
Getting into the crux of the use of SPG security cover, it is seen that the SPG has over 3000 personnel. Set up in the year 1985, the special group cover was formed for the security of Prime Ministers after the assassination of Indira Gandhi by her security guards a year before. After the assassination of former Prime Minister Rajiv Gandhi in 1991, the SPG Act was amended to provide security to former PMs and their families for 10 years.
In 2003, the Atal Bihari Vajpayee government amended the law again to bring down the automatic protection for 10 years to one year or more depending on the level of threat as decided by the Centre. Earlier, the daughter of Manmohan Singh, as well as Atal Bihari Vajpayee's foster daughter, had given up the SPG cover provided to them.