New Delhi, November 8: Extending a helping hand and being rock strong when in need, India has acted rightly as a true friend for Nepal. India has always backed Nepal in building up infrastructure and development and in a remarkable gesture towards this friendship, India is achieving its target as it completes constructing over 24000 houses for the Gorkha community in Nepal.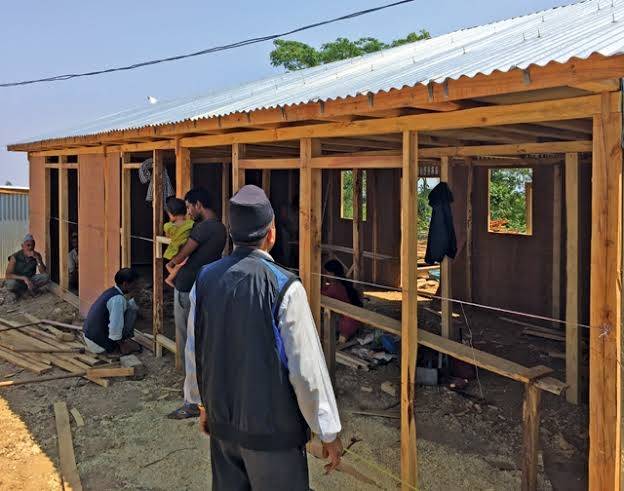 Reiterating its 'Housing for All' policy in the neighbouring nation, Nepal, over 24000 houses have been reconstructed in Gorkha District with India's financial assistance. The main focus has been on vulnerable households, and an initiative which is also helping affected people to come out from trauma of 2015's devastating earthquake.
Government of India is partnering with United Nations Development Programme (UNDP) and United Nations Office for Project Services (UNOPS) for providing Socio-Technical Facilitation to the house owners in Nuwakot and Gorkha districts. The project is aimed to ensure that beneficiaries rebuild their homes as per the Government of Nepal's earthquake resilient norms.
The Indian Government has appointed UNDP as a consultant to carry out the house reconstruction project underway in Gorkha where 26,912 houses are expected to be built. The United Nations Office for Project Services (UNOPS) is underway with the construction of houses in the Nuwakot district, where almost 24,000 houses have been completed.
The Nepal House Reconstruction Project has not only enabled in the reconstruction of houses but also in line with the standard fixed by the Nepali government which demands it to be earthquake resistant.