Mumbai, November 08: 11.42 crores of population.. Rs. 24.96 lakh of economy.. ranking 9th on the HDI and yet the state of Maharashtra does not have a CM! The state has been facing a major tussle with power now and has no signs to decide over the post of CM yet!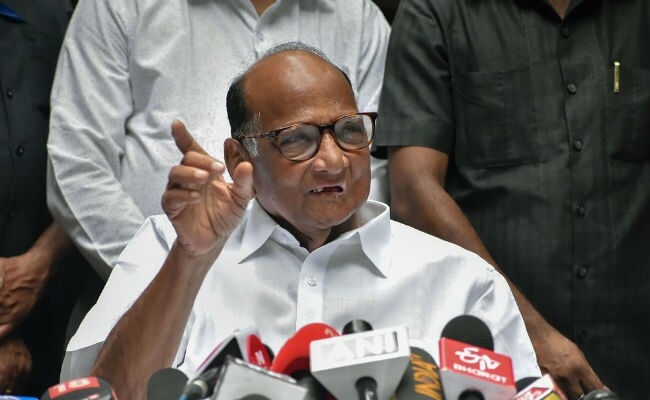 NCP Chief Sharad Pawar today however reiterated its stand saying that Shiv Sena and BJP have got mandate and they should form govt. "This is what Ramdas Athawale (RPI Chief) and me have discussed and we agreed on this point", he said adding that the delay in forming government was affecting state economically and socially.
This is a week after the Shiv Sena's Sanjay Raut claimed that new CM will be a Shivsainik. While Shiv Sena has centered itself into the unncessary tussle involving the Bahartiya Janata Party and the Congress-NCP, NCP Chief cleared that the Sena was plunging it into a constitutional crisis.
"Where is the question of a Shiv Sena-NCP government? They (BJP-Shiv Sena) are together for last 25 years,today or tomorrow they will come together again. There is only one option, which is that the BJP and Shiv Sena should form the government. There is no other option other than this to avoid President's rule", he had said.
The opposition NCP, Congress and others have 102 seats. The BJP won 105 seats in the 288-member Maharashtra assembly and the Shiv Sena won 56. Their alliance is well past the majority mark of 145 but the Sena is insisting on the '50:50 formula' it says was discussed with the BJP for rotational chief ministership and equal distribution of ministries.