New Delhi, December 02: Days after the maiden India Japan 2+2 dialogue in India's national capital, Japanese Foreign Minister Motegi Toshimitsu moved up backing India's presence at the mega trade pact RCEP. Addressing the first Tokyo Global Dialogue earlier today, Toshimitsu said affirmed that Japan was making diplomatic efforts to realize the RCEP with the participation of all 16 countries, including India.
The 2+2 meeting saw the participation of Japanese defence and foreign ministers and Indian counterparts, Defence Minister Rajnath Singh and External affairs minister S Jaishankar. Though he explained, "Whether we can keep India in the RCEP we cannot yet tell for certain at this moment. What is driving our efforts in Japan's firm conviction that the framework of the RCEP can truly boost the region's economic potential only with the participation of India".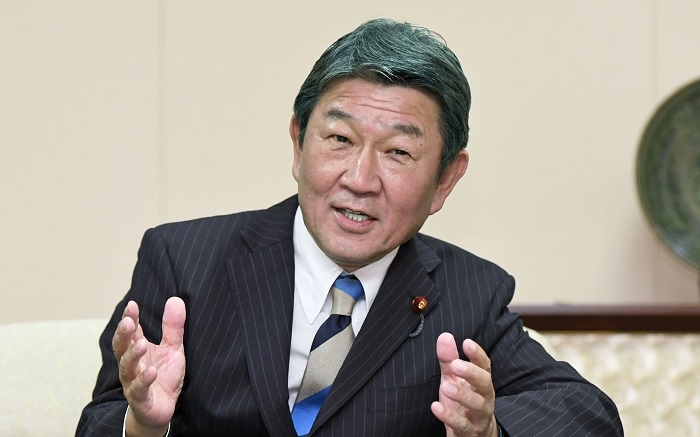 "India is world's most populous democratic country and a major strategic player connecting the Asia-Pacific and the Indian Ocean", he added. While RCEP was discussed during the Japanese ministers' meetings in Delhi, including with PM Modi, New Delhi reiterated its position for not joining the pact. India had withdrawn from the pact during the RCEP meet in Thailand in November saying its outcome is not balanced and provides inadequate protection against import surge among other things.
Over the past years, India has developed within and also has strengthened its relation with its neighbouring countries. Reiterating the same, Modi government has reinforced India's relationship with all neighbouring nations as well as countries in the Gulf, South East Asia and Africa in the first six months of its second tenure.
The prime minister conveyed that India had participated in the RCEP negotiations very sincerely and in a spirit of compromise, but was unable to finally associate itself with the RCEP agreement since the agreement in its present form does not satisfactorily address all our outstanding issues and concerns. The government remains firmly committed to upholding our interest in all such negotiations.
India took the call not to join the RCEP, despite spending a considerable amount of time on the negotiating table. The RCEP bloc comprises 10 Association of South East Asian Nations (ASEAN) group members (Brunei, Cambodia, Indonesia, Malaysia, Myanmar, Singapore, Thailand, the Philippines, Laos and Vietnam) and their six FTA partners -- India, China, Japan, South Korea, Australia and New Zealand.