New Delhi, December 31: The maximum temperature in Delhi took a big tumble on Monday to settle at 9.4 degrees Celsius, making it the coldest December day since 1901. It was also the coldest day in the national capital during December-February period since 1951.
According to the Safdarjung Observatory, the minimum temperature settled at 2.6 degrees Celsius, four notches below the season's average; humidity level was 100 per cent. The minimum temperature at Palam was 2.9 degrees Celsius, Lodhi Road was 2.2 degrees Celsius and Ayanagar 2.5 degrees Celsius.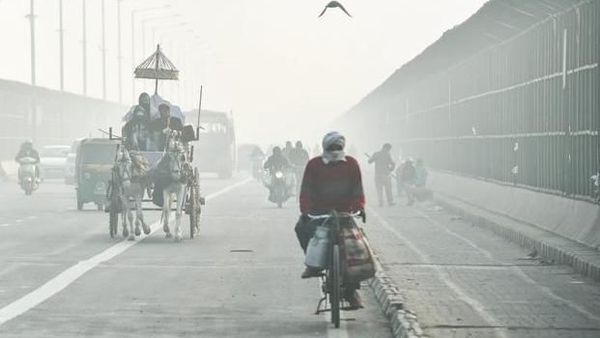 "The Safdarjung Observatory recorded a maximum of 9.4 degrees Celsius, making it the coldest December day since 1901", noted Kuldeep Srivastava, head of IMD's regional weather forecasting centre. He said the normal temperature at this time of the year is 20.8 degrees Celsius.
Before this, 11.3 degrees Celsius was the lowest maximum for the month recorded on December 28, 1997. "Considering all the months, it has surpassed the previous lowest maximum temperature of 9.8 degrees Celsius recorded on January 2, 2013," the IMD said in a statement. The average maximum temperature for December 2019 till Monday is 18.6 degrees Celsius, the lowest since December 1997 and the second-lowest since 1901, when IMD started keeping the records.
The IMD also said that the national capital witnessed the season's worst dense fog with visibility of 0-200 metres for a very prolonged period from 0230 to 1200 hours. Thereafter shallow to moderate fog covered the city. Foggy conditions however are slated to continue to prevail on Tuesday with the minimum temperature likely to settle around three degrees Celsius. The national capital on Saturday had recorded its coldest day of the season as the minimum temperature plummeted to 2.4 degrees Celsius in the morning.