Jammu, December 31: Prioritising farmer's, India has slated in many reformative measures for the 'annadatas'. Walking on the same path, Advisor to Lt Governor, Farooq Khan on Monday reiterated that the government is working on doubling farmer's income in the shortest possible time by keeping it on top priority. The Advisor said it has been the Government's endeavour to increase farmers' income manifold through string of schemes and programmes.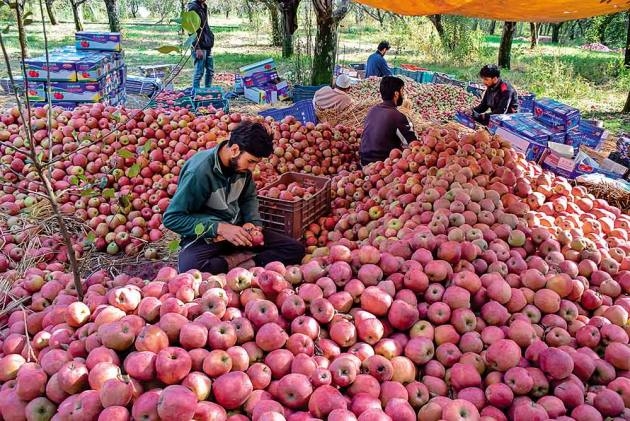 The Advisor made these remarks while chairing a review meeting and 'Kisan Sammelan' hosted by J&K Advisory Board for Development of Kisans. The 'Kisan Sammelan' was attended by Secretary Agriculture Production Department, Manzoor Ahmed Lone, officers of Agriculture, Floriculture, Sericulture, Apiculture and other allied departments; farmers' bodies and experts. He maintained that Jammu region has immense potential for floriculture sector and asked the concerned department to involve experts and scientists from SKUAST-J for generating best seed varieties to boost the production.
Terming the Advisory Board as a bridge between farmers and Government, the Advisor said that it is best platform to communicate to the end point about schemes and programmes beneficial for the farmer community. He added that J&K Government is planning to brand famous local agriculture products like Saffron, Basmati, Honey etc which could be sold in national and international markets with J&K's brand name. He advised the Board to promote cooperative farming to benefit marginal farmers in a big way.
Meanwhile, during the meeting, several farmers presented their suggestions, issues and problems faced by them. The Advisor ensured the farmers that all their genuine issues would be taken up with the concerned quarters. Secretary APD, Manzoor Ahmed Lone also elaborated on Government schemes launched for benefit of farmers. The meeting decided that the Government would send assessment teams to the areas where damages to crops have been reported due to heavy rains.