This is a detailed article reviewing the outgoing year 2019 from nation's perspective. The article puts before a balanced view on, as a nation, what we gained and what we didn't in the last year. One can easily see that under Modi Govt, India has achieved a lot in all spheres, from security to economic development.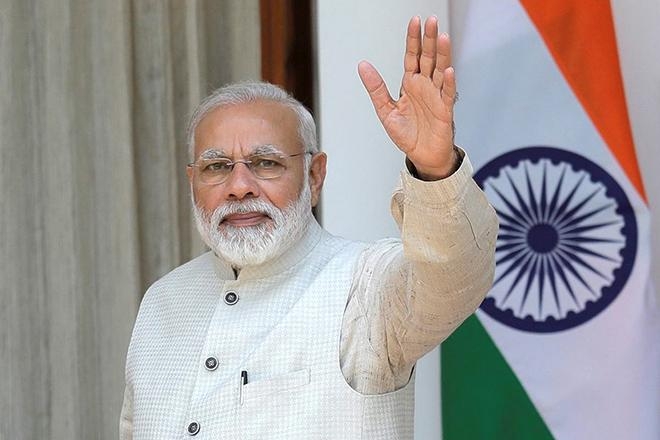 External Security:
On February 16, in Pulwama 40 CRPF personnel died in a vehicle borne suicide bomber terror strike claimed by the Pakistan-based Islamist militant group Jaish-e-Mohammed.
On February 26, Balakot air strike in Khyber Pakhtunkhwa province first time after 1971 war by the IAF as a retaliatory strike.
In the latest talks between Chinese and Indian Foreign Ministers, both sides agreed to maintain peace and tranquility on the border.
Internal Security:
In J & K, there was a surge in ceasefire violations attributed to abrogation of Article 370: 2317 till October 10 and 160 terrorists killed till November 2019.
In the North East, there have been no major incidents. As per data on Left Wing Extremism, there is consistent decline with 117 deaths reported until 30 June.
Politics:
2019 started with the Congress Party forming the governments in Rajasthan and Madhya Pradesh staging a remarkable comeback in electoral politics and the BJP suffering a major set-back.
However, the Modi-led BJP/NDA scored a stunning electoral victory in April-May elections with the BJP winning 303 and the NDA alliance winning 353 seats and setting to rest pretensions of Rahul-led Congress Party/Mahaghatabndhan to reclaim pole position in the Lok Sabha.
Followed the most farcical "Resorts" Nataka (Drama) in the State of Karnataka with the collapse of JD (S)-Congress Party government on 23 July 2019 following desertion of 15 MLAs and the swearing in of B S Yedurappa of BJP on July 25, 2019.
Next, the BJP suffered the most damning electoral reverse in the politics of the State of Maharashtra due to the "Great Betrayal" by its post poll alliance partner – Shiva Sena. Although the alliance won majority 158 seats ( BJP won 102 seats and emerged as the largest single party and the Shiva Sena won 56 seats), due to Shiva Sena's forging alliance with the NCP and the Congress Party, the BJP suffered a major reverse.
In elections held in Jharkhand in December 2019, the BJP surrendered power to the Congress Party- JMM alliance.
Be that as it may, the Parliament set a record for maximum bills passed in the last 67 years with landmark bills passed to include: repealing of Article 370, geographical reorganization of Jammu and Kashmir; Triple Talaq Bill; The Insolvency and Bankruptcy Code (Amendment) Bill; the Citizenship (Amendment) Bill; the International Financial Services Centers Authority Bill; the Special Protection Group (Amendment) Bill; the Right to Information (Amendment) Bill; and among others.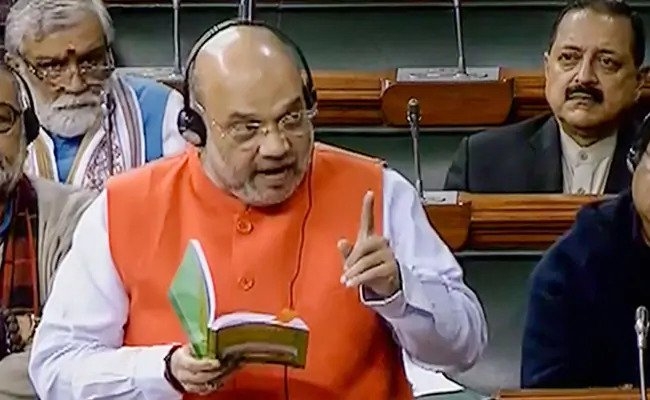 Vicious politics remains a significant challenge to overcome. Political dialogues are no-holds barred 24x365. In particular, opposition political parties have been arousing ethnic, caste, communal and racial fears and xenophobia of diverse groups. Megalomaniac leaders, self interested, are on offense in typical fashion, bending facts and spinning conspiracy theories, obfuscation and hypocrisy.
Foreign Affairs:
Foreign visits of Modi, after swearing in as Prime Minister in the second term, include: SCO visit followed by G20 in Osaka in June; UAE, Bahrain and France (G7 Summit) in August; Putin two-day meet in Russia and signing of 25 agreements during the first week of September; Howdy Modi Rally at Houston with Donald Trump on September 22, followed by UN General Assembly; Saudi Arabia in October; and Brazil (BRICS Summit) in November.
On October 11 and 12, Modi also held 'Highly productive' talks with Xi Jinping in two-day summit at Mamallapuram.
With international affairs in a dynamic flux, S Jaishankar, as the Minister of External Affairs, is conducting relations with other nations with dexterity – tight rope balancing in today's multi polar world order.
Judiciary:
On November 9, the 5-Judge Bench headed by the outgoing Chief Justice of India delivered a landmark judgment on Ayodhya dispute.
On December 17, CJI Bobde recused from hearing Nirbhaya rape case convict's review plea. And, the new bench confirmed the death penalty on December 18. The Delhi High Court dismissed a plea from one of Nirbhaya's rapists claiming he was a juvenile when he and five others gangraped the paramedic student in December 2012, on December 19. Meanwhile, the Patiala House court adjourned for January 7 a hearing on the issuance of death warrants against the convicts. The city court gave a week's time to know whether the four convicts were filing mercy petitions.
Media:
Anti-Modi and BJP partisan editor's rhetoric particularly on visual media following the passage of CAB Bill and the violent protests that erupted thereafter added fuel to the fire of protests. In particular, the slant of interviewing selectively individuals hurt during the protests whilst denying the opportunity to injured police personnel who demonstrated tremendous restraint at the receiving end of stone pelting clearly expose the "Fraud News Coverage" – diabolical information war campaign, most sinister threat, from within.
Social Issues:
Social issues that pose a major challenge include: ethnic, caste and religious conflicts; and Gender issues.
The communal divide persists – CAA and Triple Talaq Act. Protests have broken out in December countrywide.
Entry of women into Sabarimala temple remains a major controversy. Add to it, entry of women in Mosques is also making media headlines.
Most critical are the "Gender" issues particularly rapes followed by murder of even minors. Following the killing of 4 accused of raping and burning of Dr. Priyanka Reddy in Hyderabad, there is media and public outrage over the delay in awarding and executing death sentence to the 4 convicts in Nirbhaya case. Sexual harassment at work places is also being reported quite frequently.
Economy:
The growth rate at its slowest pace at 4.5% in the June quarter is indicative of "Gloom and Doom" prospects. India's GDP is $2,936 with the rank at 5th (nominal 2019) and at 3rd (PPP 2019). The per capita GDP has more than doubled moving up from being a poor country to a middle-income one. An average Indian now earns slightly more than Rs10, 500 a month, up from around Rs 4, 000 in 2005.
However, at current growth rates it is impossible to achieve the target set to reach $5 trillion economy by 2024. More than 10-15% growth annually is necessary to achieve such a target. Political stability is compelling imperative, which appears a remote prospect considering the vicious politics and protests.
In the Startup India Scheme, with addition of more than 1,300 startups in 2019 as on September 2019, India is the 3rd largest startup ecosystem in the world.
As of 2018 Ministry of Commerce and Industry data, there are 230 out of the 373 Special Economic Zones (SEZs) are operational providing employment to as many as 20 lakh people.
The unemployment rate jumped to a 45-year high in 2018 and the statistical data is controversial. As per data available in public domain, 60.4% earn less than $3.20/day and employment rate is said to be 45.4% only: "About 18.6 million Indians were jobless and another 393.7 million work in poor-quality jobs vulnerable to displacement", states the Pew research report.
Be that as it may, major reforms under implementation through refinements include: GST; Digitization Drive; New Insolvency Code; Radical Changes in FDI Policy Regime; Infrastructure Push; Technology; and Renewable Energy.
To build infrastructure and connect India, the 2019 budget has allocated $9.27 Bn and the highest ever capital expenditure of $22.77 Bn for Indian Railways. The plan is to build 83,677 km of roads to be completed by 2021-22.
In corruption index, India rose by 3 points to 78 in the list of 180 countries in the world, while China ranked 87 and Pakistan 117 in 2018 as per Transparency International Corruption Perception Index (CPI) 2018. However, there have been no significant breakthroughs in bringing the big names making media headlines like Nriav Modi, Mehul Choksi, Vijaya Mallya and others freely moving in foreign countries. Also, there are no breakthroughs in NPA scams and the guilty punished.
Energy:
The focus is on the Renewable Energy Sector. Globally India is 5th for overall installed renewable energy capacity, 4th for wind power and 5th for solar power. The targets set are to install 175 GW renewable power capacities by the end of 2022 to include: 60 GW from wind power; 100 GW from solar power; 10 GW from biomass power; and 5 GW from small hydropower.
Technology:
India is at 52nd rank in global innovation index 2019. In the number of research papers submitted in 2019, India ranks fifth with 15.8% in global research publication output behind the UK (37.3%), US (36.2%), Germany (33.4%) and China (27.6%). India remains laggard in technology security way behind the USA, China, Japan and other western nations.
Also, according to the World Intellectual Property Organization (WIPO) 2017 report, China made as many as 13, 81,584 patent applications, with just 9.8 per cent being made by non-resident Chinese; the US made 6, 06,956 patent applications while India made a mere 46,582 applications, of which approximately 68 per cent were by NRIs, and only 26 per cent (12,387) of them were accepted as patents," it said.
From being ranked at the 81st position in 2015, India improved its ranking to 66th in 2016 and further to 60th in 2017. The Government of India is extensively promoting research parks technology business incubators (TBIs) and (RPs) which would promote the innovative ideas till they become commercial ventures.
However, in the Technology readiness field, under BharatNet the total Data used per month in March 2019 is 0.14 mn GB.2 Apart from BharatNet, India has more than 1 bn mobile phone subscriptions and 462 mn Internet users.
Pollution:
Delhi, of course, gets all the publicity as the world's most-polluted capital. "Stubble burning" – climate change disaster - has all over again made headlines as one of the reasons for air pollution not only over Delhi but also over Punjab, Haryana and UP. On 25 November 2019, the Supreme Court of India made statements on the pollution in Delhi saying "Delhi has become worse than narak (hell)."
Overview:
Anarchy deliberately instigated and promoted by vested interests are contra "Good Governance" vital to promote development and growth in future. Most important, the image of India, as destination for investments so vital for economic growth and employment opportunities would adversely suffer. In turn, it would exacerbate ethnic, caste, communal and class tensions in times ahead.