The Indian Ocean Region (IOR) is the hub of Global Economic and Strategic Activities. Since long, India wanted to dominate this region through its naval presence. It is a maxim that 'Whoever controls the Indian Ocean has prospects of ruling the world". In past two decades or so, IOR has gained significant importance due to strategic competition. Therefore, India initiated Naval Buildup to turn 'Indian Ocean into India's Ocean' by securing 'Sea Lines Of Communications (SLOC)' to the Middle East, comprising of vital oil and energy supply chains and strengthening relations with Sri Lanka, Maldives, Myanmar, Thailand, Bhutan, Bangladesh, Mauritius and Seychelles. Can she achieve this AIM requires analysis on the eve of

'Navy Day'

.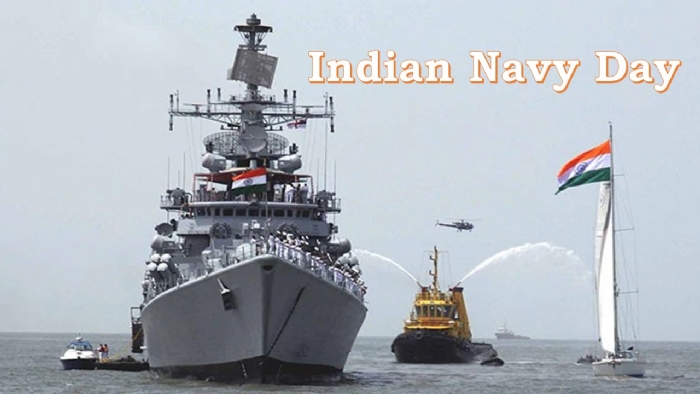 Prime Minister Modi has laid emphasis on greater engagement with the littoral states of the Indian Ocean. Toward this end, the Prime Minister visited Maldives and Sri-Lanka on his first official visit abroad after securing a landmark electoral victory in 2019. India's Foreign Policy in IOR is led by trade and investments to achieve its Great Power Status. India economically assists these smaller states in their Trade and Economic Development to build a lasting Military Relationship with them for playing a significant role in its Blue Water Game by building up its Naval and Air Bases in 300 Islands of Andaman and Nicobar.The progression in its financial approach, political mindset and effective discretions has empowered India's articulation towards its desire for ruling the Indian Ocean Region. To achieve this objective, India is spending huge amounts for the development of Sophisticated Naval Technologies to a tune of $16 Billion for procurement of Nuclear Powered Submarines and Naval Warships. India plans to develop more than 160 naval ships, 3 Aircraft Carriers and more than 40 warships and submarines. In 2016, India nuclearised IOR by conducting a successful test of the K-4 indigenously developed Intermediate Range Submarine Launched Ballistic Missile (SLBM) from its existing ballistic missile submarine, Arihant.
India has ambition to exert more control over important choke points in IOR such as Straits of Hormuz and Malacca. Indian Ocean has considerable Geostrategic and Geopolitical significance within the current scenario unfolding in the region. While the major world powers are competing with each other to secure their interests in the region, India is also attempting to secure its own foothold as a Dominant Regional Power. To achieve that capability, India must consider Aircraft Carriers: as keystone to Indian Maritime Security.
Sea based aviation has played a vital role in naval affairs and legendary Carrier Battles of World War II have symbolised its Utility and Diverse Mission Sets. An Aircraft Carrier is the largest and most complex and expensive of all warships. Navies across the world have numerous Anti Access/Area Denial (A2/AD) Integrated Weapon Systems which negate the need of Aircraft Carriers as it is vulnerable to Precision Guided Missiles and Reconnaissance Satellites. But it has its utility in roles including power projection, land attack from sea, securing SLOC, security of island territories, and diplomacy/ numerous non-combat missions.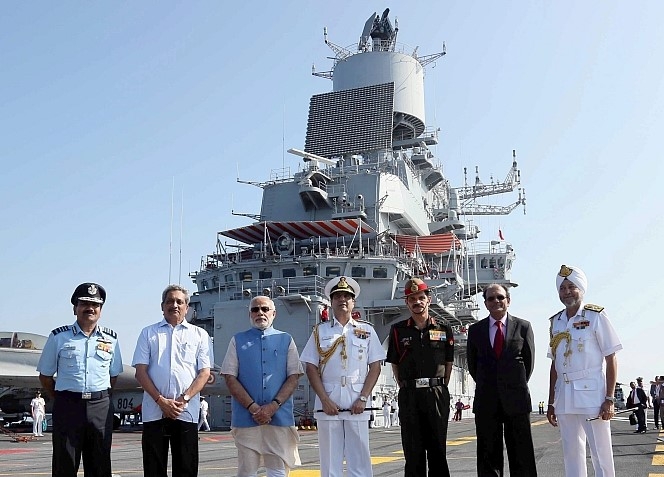 All major maritime powers have aircraft carriers in their Naval Inventories. United States operates 11 Nuclear Powered Carriers, United Kingdom recently commissioned HMS Queen Elizabeth, with a second carrier, HMS Prince of Wales, in the final stages of construction, Russia/Italy/France operate one aircraft carrier each, Japan is converting its Helicopter Carrier into an Aircraft Carrier. The Chinese People's Liberation Army Navy (PLAN) today is operating two operational Aircraft Carriers and the third is under construction. It is likely that the PLAN will have four Operational Aircraft Carriers by 2028, with the eventual aim of having a 10 Aircraft Carrier by 2049-50. India commissioned Aircraft Carrier Vikrant in 1961 and she became one of the few nations to operate two Aircraft Carriers with the acquisition of Viraat in 1986. India currently operates only one carrier, INS Vikramaditya (erstwhile Admiral Gorchakov of Russia), which was commissioned in 2013.Even as India's first Indigenous Aircraft Carrier (IAC 1), to be named Vikrant, is being manufactured by the Cochin Shipyard Limited and is supposed to be completed in 2021,it has already embarked on its follow on induction, likely to be named Vishal (IAC 2).A three-carrier force would allow the Indian Navy to operate one Carrier Task Force comfortably on each sea which is half of its requirement of seven.
India is in the midst of an Indo-Pacific Region which has rapidly changing Security Dynamics which witnesses fiercest competition over natural resources and possibly the gravest Strategic Exigencies and Security Threats. Over 90 per cent of India's trade by volume and 70 per cent by value transit the seas. Additionally, as 80 per cent of the global maritime oil trade passes through these waters, innumerable military assets from many extra regional countries maintain a near continuous presence in the region. Adding to this is increasing forays of PLAN into IOR. With 85 percent of Chinese energy requirements being met through its 'life-line' connected to the Persian Gulf via the Arabian Sea and the Indian Ocean, it remains concerned about the safety and security of its SLOCs running through the region. Therefore, PLAN seeks to maintain a sizeable presence in the IOR, which it has been doing since 2008, with submarines including nuclear-powered ones entering IOR since 2014. Having already established a military base in Djibouti, as also presence in Gwadar, it is only a matter of time before the Chinese Aircraft Carriers sail into IOR. With big power competition intensifying in the Indo-Pacific, coupled with India's expanding strategic interests, the future regional security environment will necessitate a Multi Carrier Capability for the Indian Navy.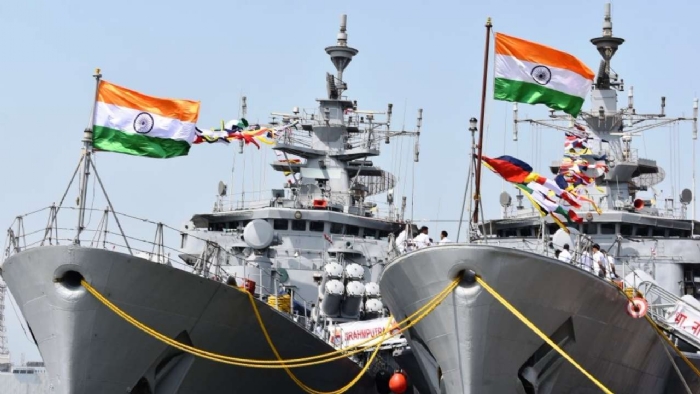 It has been argued that the aircraft carriers and other warships that accompany them in a Carrier Battle Group constitute a lucrative target. However, it must be remembered that the last aircraft carrier to be sunk in wartime was the Japanese Aircraft Carrier Amagi in Kure Harbour in July 1945.Aircraft Carriers have continued to be the keystone of naval operations worldwide, without any further loss, since then. Aircraft Carrier along with its escorts is an intimidating force in both offence and defence and therefore targeting a Carrier Battle Group is never going to be an easy task for the adversary. Successful targeting of such a massive force would require the adversary to coordinate simultaneous strikes by multiple weapon systems from different platforms. They would need to hedge against a failed operation, which could trigger a massive retaliation from the Carrier Battle Group. Mobile Military Assets are crucial for strategic defence at sea on account of the necessary flexibility and depth for maritime operations. Operational assets like ships, submarines and aircraft are used to influence the outcome of a maritime conflict. There are also assets like survey vessels, hospital ships and humanitarian assistance and disaster relief (HADR) platforms that project 'soft-power'.
India's SLOCs, through which 90 per cent of its trade flows by volume, remain the jugular to its energy security and economic progress. With regional tensions threatening to overflow at any time, these routes always remain vulnerable. Added to this is the quick constriction that can be applied on Indian Energy Routes by China from its bases in Djibouti and Gwadar. India has close to 1200 Island Territories. Out of these, the Andaman and Nicobar Islands, situated around 1200 Km to the east from the Indian mainland, has close to 570 Islands, while the Lakshadweep and Minicoy situated around 380 Km to the west has close to 40 Islands. For the protection of islands, the mainland based aircraft and amphibious operations have severe limitations. A Carrier Battle Group is the only viable alternative that can provide battle space dominance close to the islands. Indian Maritime Doctrine defines sea control as "a condition where one is able to use a defined sea area, for a defined period of time, for one's own purposes and at the same time deny its use to the adversary". Considering a prolonged conflict, this would translate to enforcing Credible Power Projection and Maritime Trade Blockade against Pakistan and Trade Intervention against China.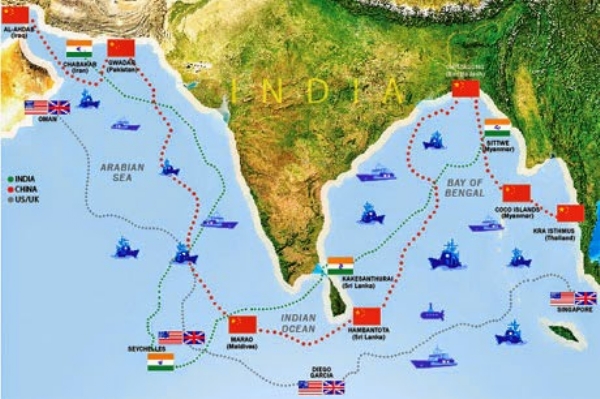 India's central position in the IOR has always provided it the geographic advantage to influence the maritime space in the IOR. However, India's historical continental fixation and so-called 'sea-blindness' had precluded the exploitation of this advantage. Today, in recognition of this fundamental advantage, India has started playing a key role in the maritime security and stability of the IOR, with its wider interests spanning a much wider strategic space, the Indo-Pacific. It also implies a clearer role for the Indian Navy in protecting Indian National Maritime Interests. Considering the wide expanse to be covered on both sides of the Indian Peninsula, and the possibility of concurrent operations on either side, it is imperative that India maintains minimum of two Operational Carrier Battle Groups at all times, on both sides to preserve its primacy in the Maritime Space of the Indo-Pacific.