New Delhi, February 12: The Citizenship Bill has been in news for quite a long time. Despite ensuring that the Citizenship Bill is not limited to the state of Assam but the entire country, there has been some obstacles coming its way from the North east states.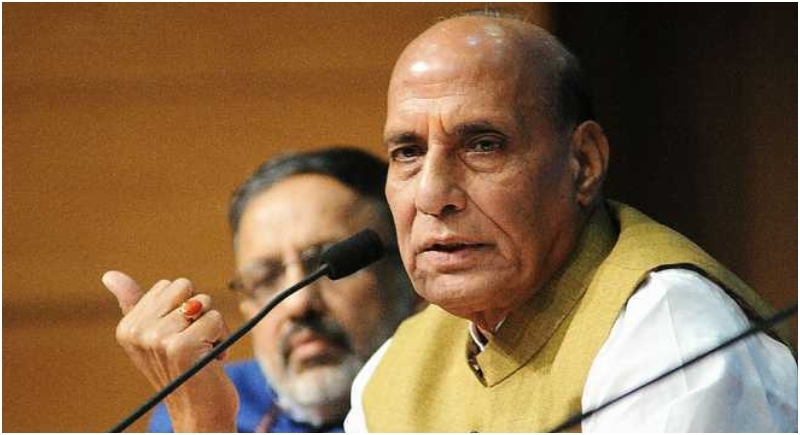 While Citizenship Bill sustains on maintaining the ethnic cultural, social and linguistic identity, the Home Minister Rajnath Singh said that various provisions accustomed with the Citizenship Bill have been clarified to political leaders from North Eastern states including some chief ministers. The Citizenship Bill was passed in the Lok Sabha in the winter session.
Union Minister Rajnath Singh said the central government has apprised the representatives of North Eastern states of the steps that have been taken to preserve the cultural, social and linguistic identity and heritage of people of North East. He further added that it is with this intent that a high-level committee is constituted to examine effectiveness of actions taken since 1985 for improving financial resources and administrative powers of Autonomous district councils of Assam, Meghalaya, Mizoram and Tripura, to fulfil long standing aspirations of tribal people of these states.
Prime Minister Narendra Modi recently visited Assam where he assured the citizens that the state would not be affected. Prime Minister Modi launched a scathing attack on Congress and other opposition parties saying people who sit in AC rooms are spreading rumours about the bill. He also promised that the BJP government will ensure that the 36-year-old demand of implementing Assam Accord is fulfilled.
Tabling the bill in the Lok Sabha, Home Minister Rajnath Singh said that the bill is not just for Assam but other states too. The law will imply to all states as migrants cannot get citizenship. the bill is important to safeguard people's interests in Assam, as the state is dealing with illegal migration for a long time now and that Assam's burden is India's burden.