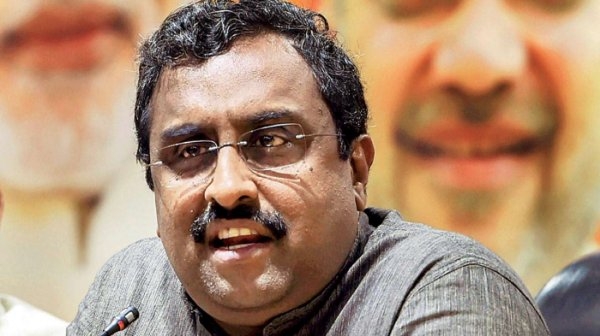 New Delhi, Feb 28: Condemning the attacks on Kashmiri Youths, BJP National general secretary Ram Madhav said that one should not target innocent Kashmiri citizens to vent anger against some section of anti-national elements in the valley.
Speaking at the book launch of " The saffron surge-Untold story of RSS leadership" Madhav said that Kashmir is an integral part of India and all Kashmiris are our brothers. He also mentioned that stern action should be taken against those who are indulging in anti-national activities.
In the wake of Pulwama attack, several reports about the alleged attacks on Kashmiri youths across the country were surfaced on various social media platforms which created panic among Kashmiri students and citizen.
Describing RSS as an inclusive organization, Madhav stated that Hindutva is the soul of RSS but that does not mean the isolation or exclusion of a particular section or community. "RSS symbolizes nationalism and the whole society has faith in it" he mentioned.
Showering praises on incumbent RSS Chief Mohan Bhagwat, Madhav expressed that under his leadership, RSS has become successful in reaching out people from different walks of lives.
On this occasion, senior RSS all-India Media in-charge Arun Kumar, senior journalist Kartikeya Sharma and others were present. Penned by Arun Anand, " The saffron surge-Untold story of RSS leadership" is a detailed account based on the lives of first five 'Sarsanghchalaks' of RSS.