Canberra, February 28: Scientists from Australia have discovered a seed of Wheat which will grow on "more crops per drop" concept. If it's sowing on large scale succeeds this can change the fate of farmers whose farms depend on natural water. The discovery means drought-stricken farmers will soon be able to plant varieties of wheat that will thrive in hotter, drier soils.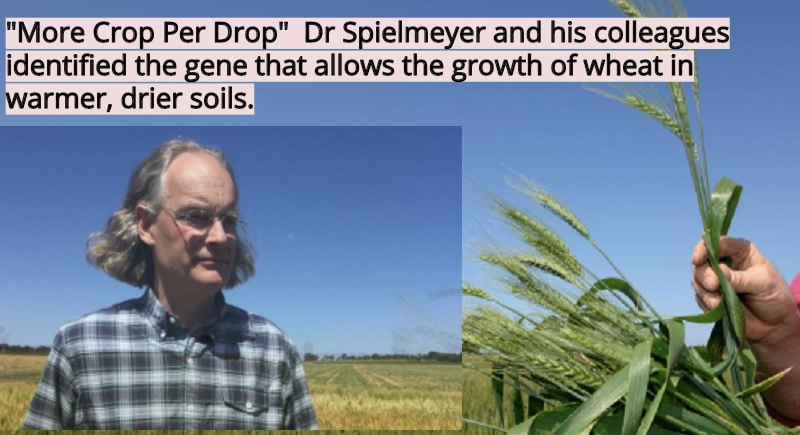 Wheat researchers at Australia's CSIRO have located the gene responsible for growing the seed's coleoptile — the shoot of tissue that sprouts from the seed and pushes its way to the surface to form the plant's first leaf.
The discovery of the gene that allows wheat to be grown deeper, where the water is, means farmers can plant in drier soils
Geneticists say they have already passed on the genetic information to wheat-breeding companies
The next challenge is "unbundling" a dwarf wheat gene to produce a very short plant
"We have passed on this genetic information to wheat-breeding companies and they are using it already in selecting [seed with] the presence of that gene in their future breeding lines," he said.
"They now have the tools they need to select for this gene more efficiently."
"We commonly have moisture at greater depths than five centimetres and we just can't get the plant up through the soil because it won't germinate at that depth."
He said Dr Spielmeyer's research could be a "gamechanger" for growers.
"If we get this technology right, potentially what we could do is bury the seed at 15 centimetres deep where the moisture actually is.
While excited about the breakthrough, Mr Minogue, who also sits on the northern region panel of the Grains Research Development Corporation, said there was more research work needed.
"We obviously want a long coleoptile, but we still want a very short plant, so the trick will be unbundling the dwarf wheat gene from the very long coleoptile. "That's what the plant geneticists are working on now."